Hello Nee Soon / Yishun!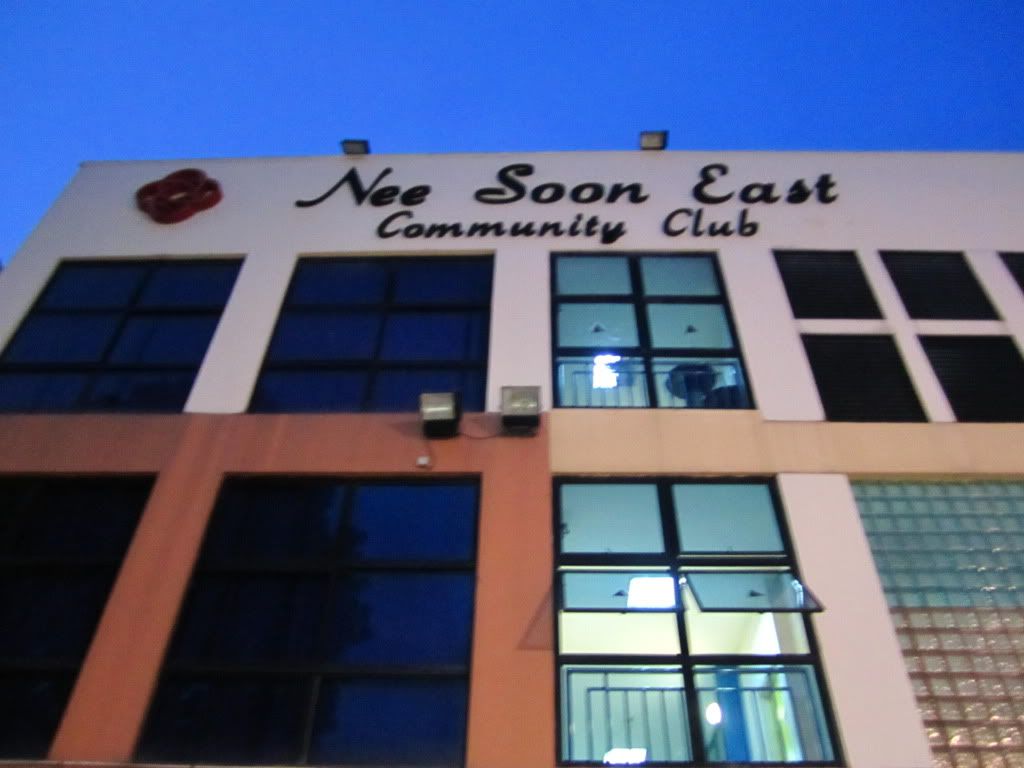 The place I used to always go, hmm, no, not the CC, but somewhere. :)
Well, from 25th March 2011 onwards, every Friday of the week, I'll be going to the Nee Soon CC for attending my Guitar class.
How much is the cost? Hmm.. It's FOC.
I've been looking for a guitar class with a reasonable price since November 2010 but I was too busy so I didn't really concentrate on looking for it.
Luckily, one of my friend who I've known from a volunteer organization (SG Cares), introduced me and some of the volunteers to join in the fun.
The class starts on 25th March 2011 which is yesterday for 8 complusory consecutive weeks (Friday).
The class continue every alternate weeks wef 27th May 2011.
Items to bring for class (*complusory for 25 March)
(1) *Guitar
(2) *Training materials
(3) *File for training materials
(4) *Writing materials
(5) Tuner
(6) Spare set of strings
(7) Capo
(8) Strum Pick
(9) Music Stand (Optional)
*trim your nails too
I enjoyed my first guitar lesson!
We learned the chords C, DM and G7.
The G7 is the new chord, I mean, it's my first time learn it.
I've learned the
4Ds and 1O
.
Guess what are the
4Ds and 1O
?
Hello, guitarist, you must know it! :p
Lesson of the day: For those struggling to get the chords to sound right, you can try to do the finger exercises to increase your finger strength and dexterity. This will help you in pressing the chords. Please remember the 4"D"s and 1"O" so it will motivate yourself to keep learning it. Last but not least, remember to practice on your guitar for at least half an hour daily.
Seriously, it was awesome, and yes, it was my first lesson last Friday. I enjoyed it to the max. :)
I've learned new chords as what I've mentioned. So happy!
We will be meeting up for Guitar discussion soon. *excited*
We'll be practicing the first lesson song "Season In the Sun".
ARGH! I can't wait to learn more about Guitar chords and the strumming for sure.
*edited*
You guys might be wondering how is that possible to learn guitar without paying?
The reasons: It simply because they know some of the volunteers who wish to pick up guitar playing (strum-and-sing) to play for their beneficiaries, and some guitarists/musicians who wish to volunteer their skills to help beneficiaries in music learning. That's it!
Visit their blog
http://volunteerguitarconnection.wordpress.com/join-us/
to find out more about VGC!
May you have a sweet dreams , peeps! xoxo.