Haha, just received another coupon from a friend.
Oh my goodness! I'm SO going to Swensens.
Another 1-for-1 Breaded Chicken
One of my favorite restaurant.
I'll definitely go for this offer. YAY! *excited*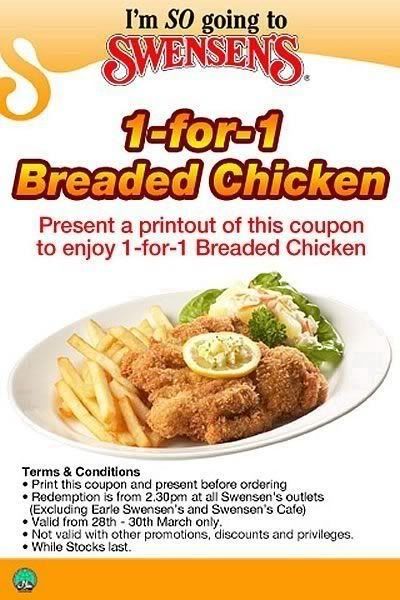 Remember it's only valid from 28th - 30th March.
Print this coupon and present it to the staff!
Hope you enjoy the meal. :)
*updated* after Danial mentioned, I noticed that Swensens doesn't use any keywords that Mc Donald's, Burger King, and Texas Chicken did. Amazing!
Probably, it's because Swensens isn't a fast food restaurant. =P