Today is the last of the Mc Donald's promotion, what do you feel?
SAD? Oh please, don't be sad, peeps! :)
WHY?
It's simply because on 10th March, there's a promotion in Burger King.
Don't you think is cool?
The advert for Mc Donalds is "make it better" but for Burger King is "make it EVEN better"
WOW... That sounds COOL! FREAKING COOL!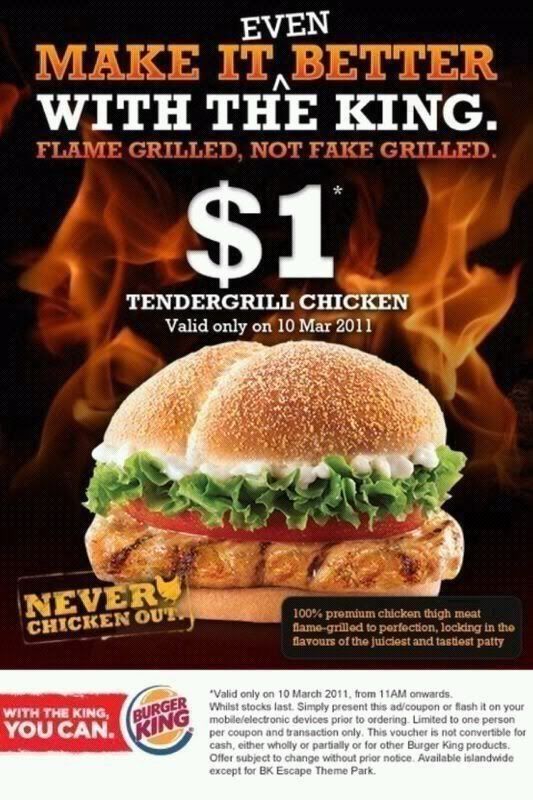 What are you waiting for?
PRINT it out or just flash it on your mobile to one of the burger king's staff.
ENJOY YOUR MEAL, PEEPS!