I love my new earplug. I hope you love it too. :P
It costs me $24.90.
I bought it when I was walking around in AMK Hub with Xuly 2 days ago.
She bought one for herself too, but different colour and different model. :)
The bass is damn powerful. haha. I love it!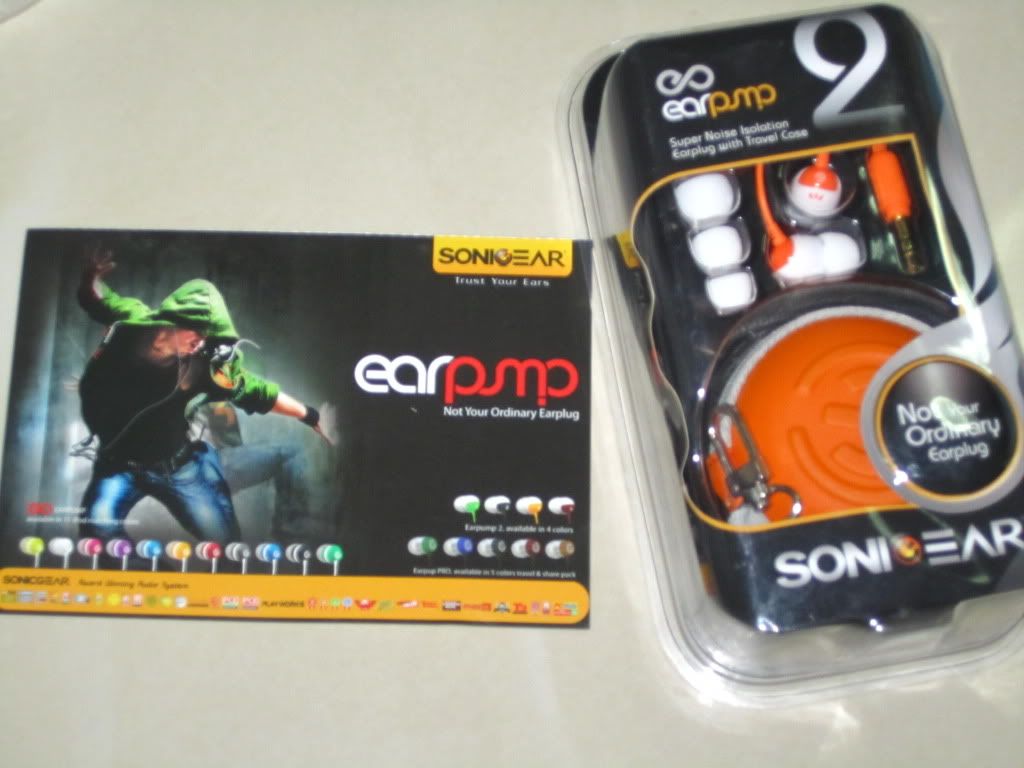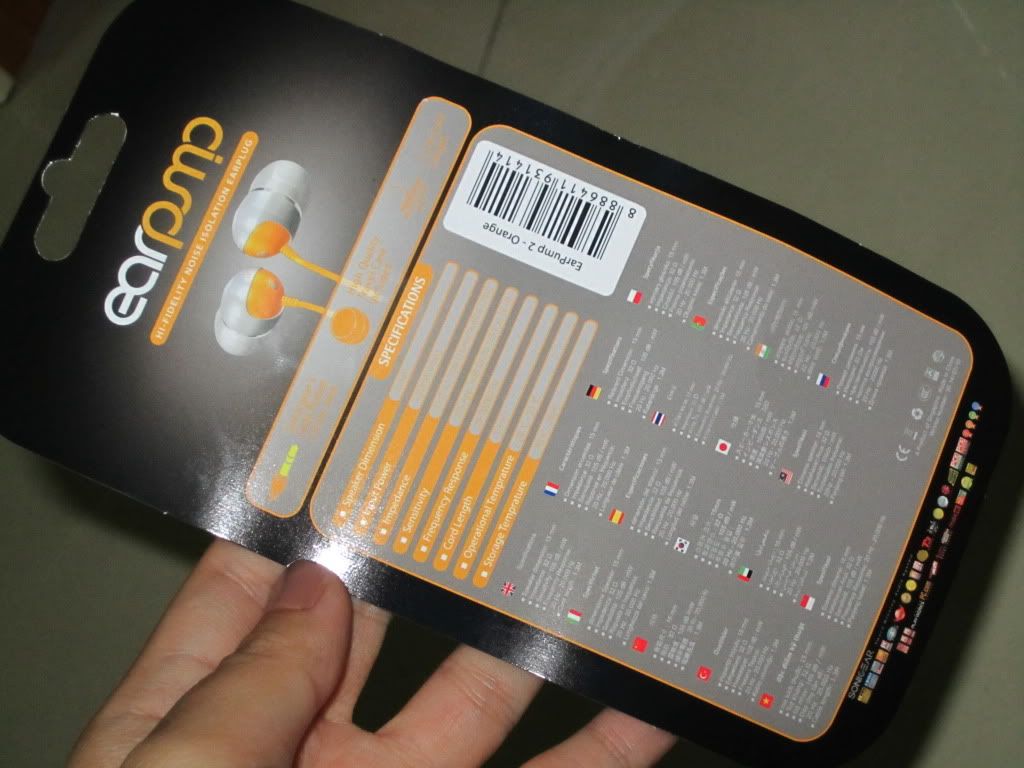 Orange always rocks my day.
The inside look of the pouch. COOL, isn't it? :p
What's so good about this earphone?
Earpump 2 - Hi-fidelity Noise Isolation Earplug
SPECIFICATION
Frequency Response: 20 Hz-20 kHz
Sensitivity: 105 at 1k Hz
FEATURES
Hi-fidelity, highly effective noise isolation
Clear strong and deep bass audio
Space-Age Rubber Plug Material for superlative audio isolation and comfort
That's it!
I'll be able to enjoy my music when I'm on the train, bus, or whatever transportation. haha. :p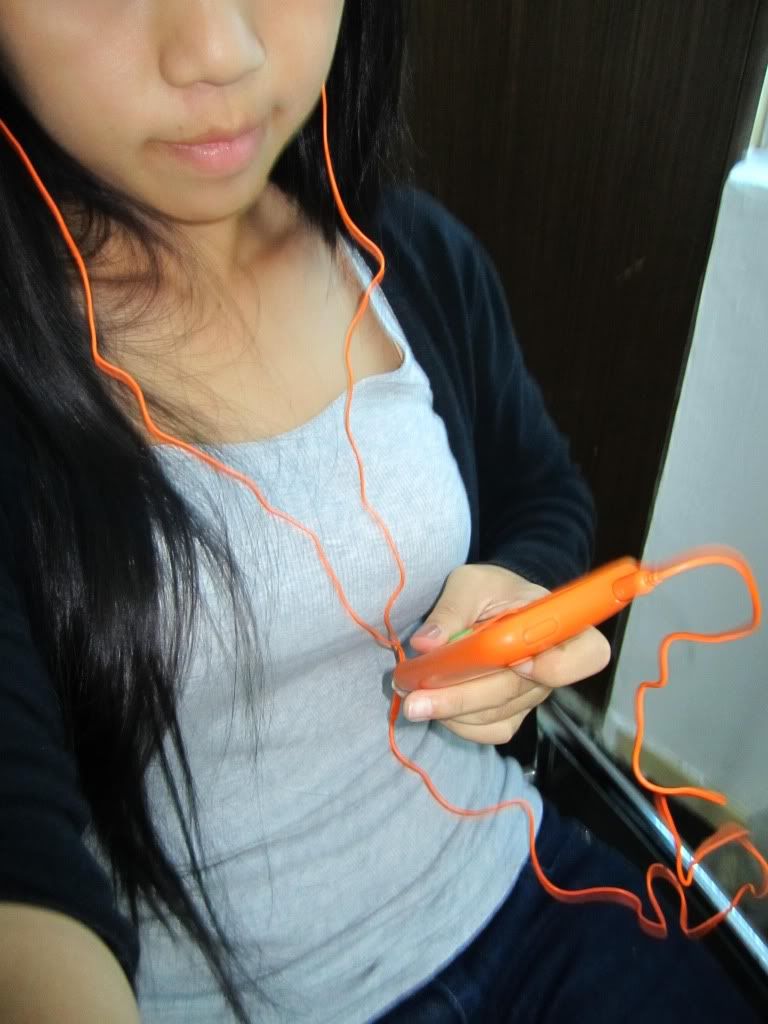 That's all for today post.
Good night, PEEPS!
Tomorrow is Friday. I'm so excited about the VGC. YAY! I will talk more about VGC on the next post.
Stay tuned~ :)