It was a month ago. I know I know and I'm really sorry about this.
I should have posted it last month. I was too busy, so sorry, guys!
Alright, so this was the red packet that I've received on that day.
The amount isn't really a matter, it's the well wishes that matter the most. :)
We have at least 7/8 tables. Some of the tables contained more than 10 people/table. =D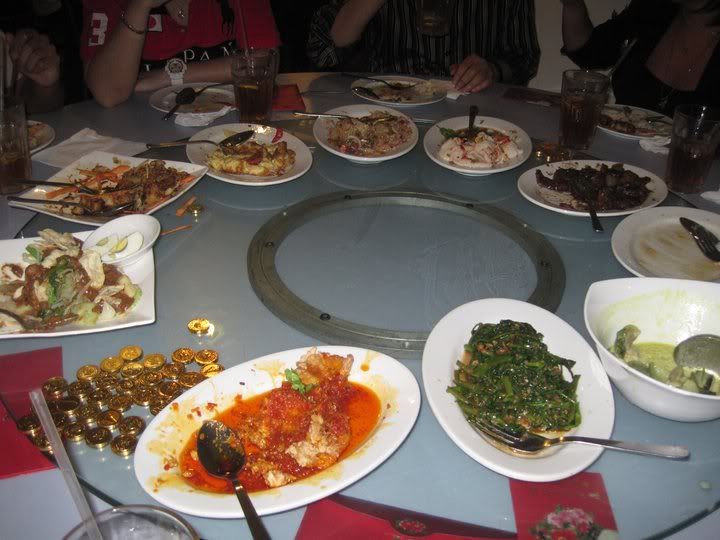 Leong Foo, Edric, Manish and Dawn.
We're like family. so happy to feel this way. :)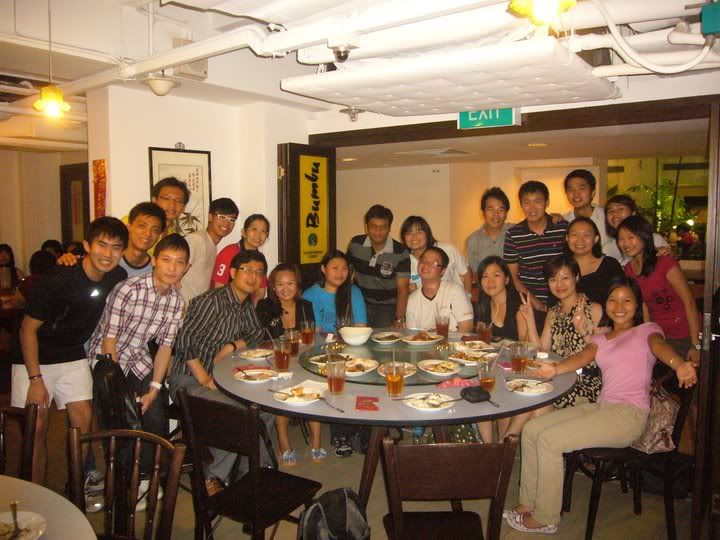 My table's member. :p
Jin Yan and Jing Hui were wearing the couple shirts. Wohooo! :)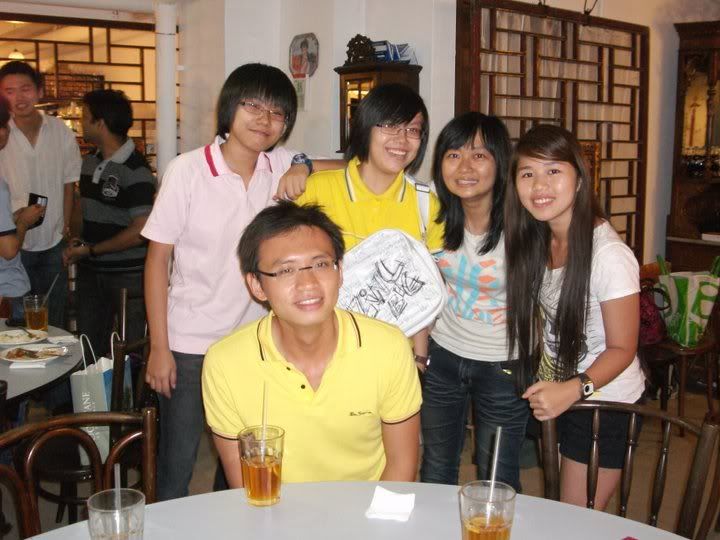 Our F4 members! :)
The Lou Hei. SALMON! One of my fav. *drools*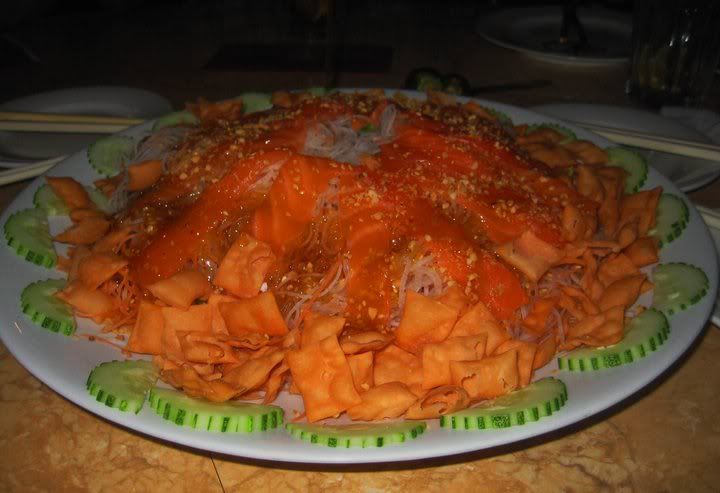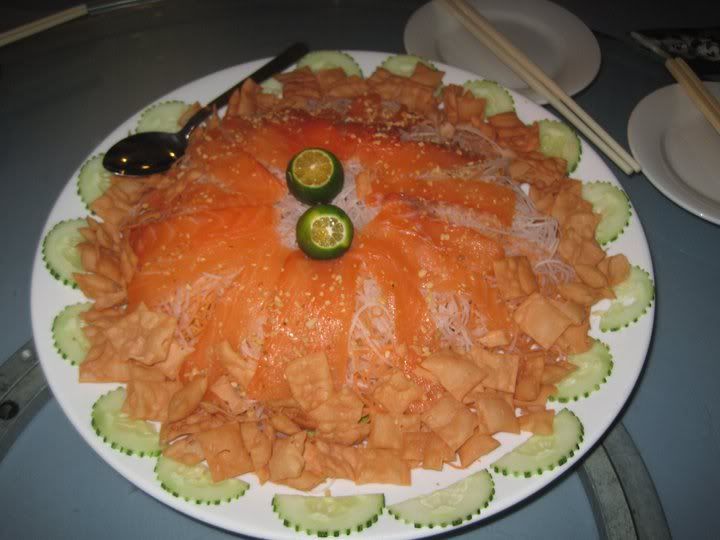 Our table have 2 lou hei. :D
Huat AH!!!! Hope for the best and prosperous new year every year.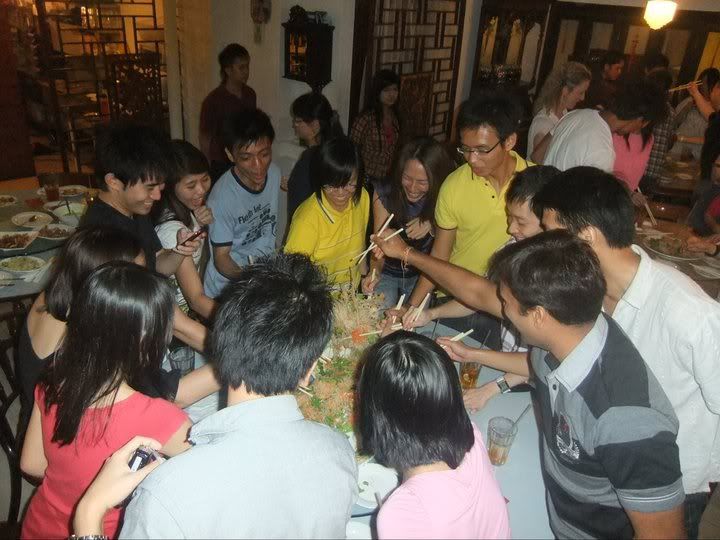 Only Calvin closed his eyes. I really wonder WHY.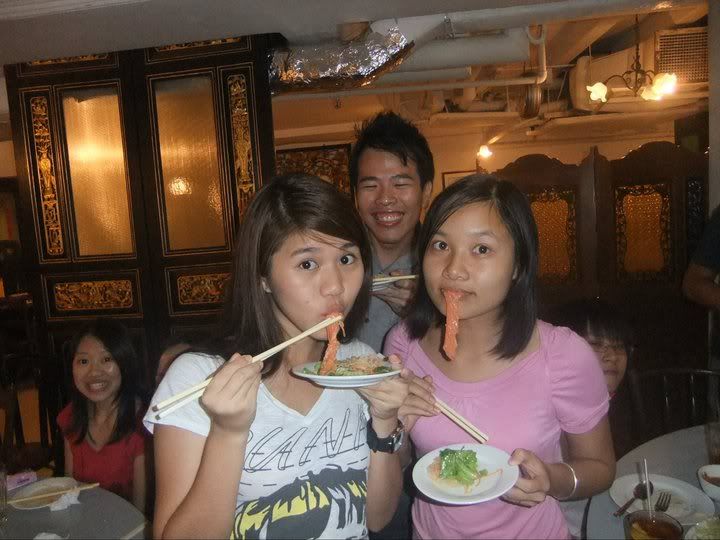 Mother taught me how to be more feminine.
From the way we smile. (LOL)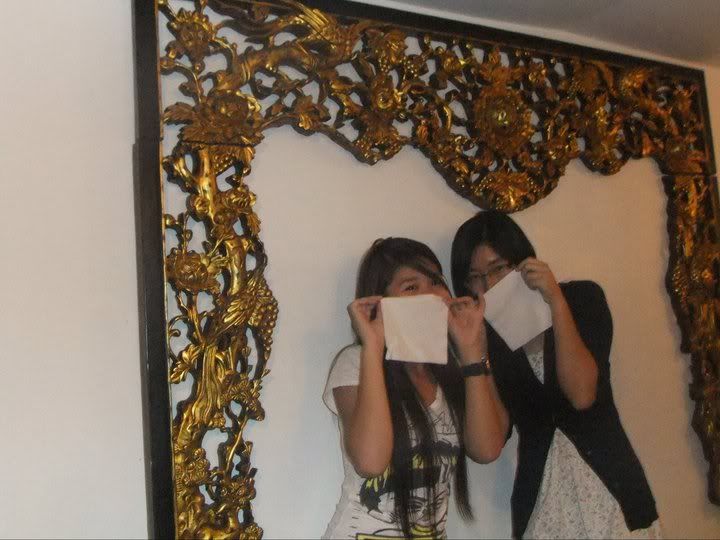 The way we talk greet people. (HELLO!)
The way we show love to others. (ILOVEYOU)
The way we act cool (???)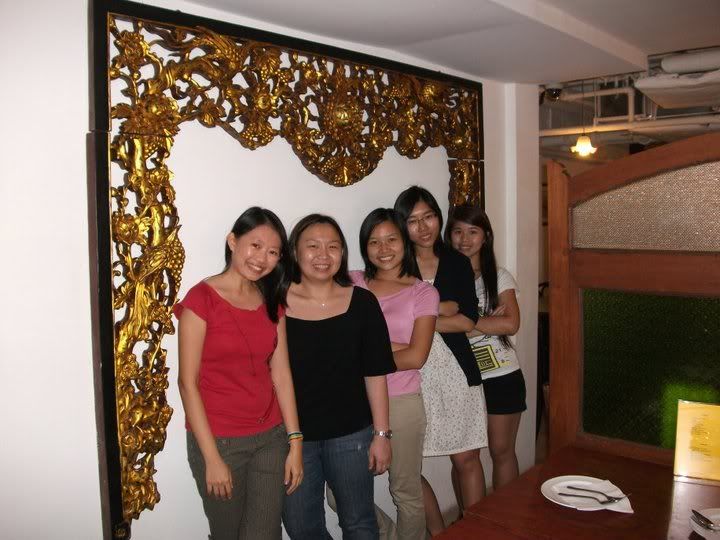 Alright, that's all.
Girls power. :)
Family PHOTO! *rocks*
We were playing around after the Reunion Dinner.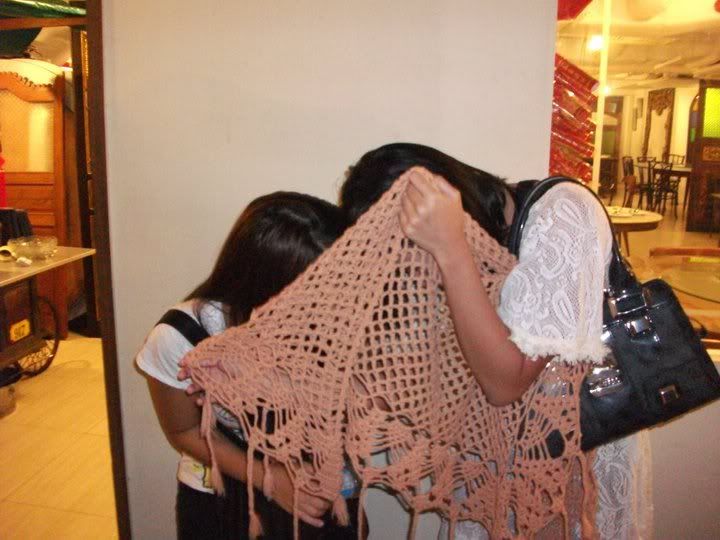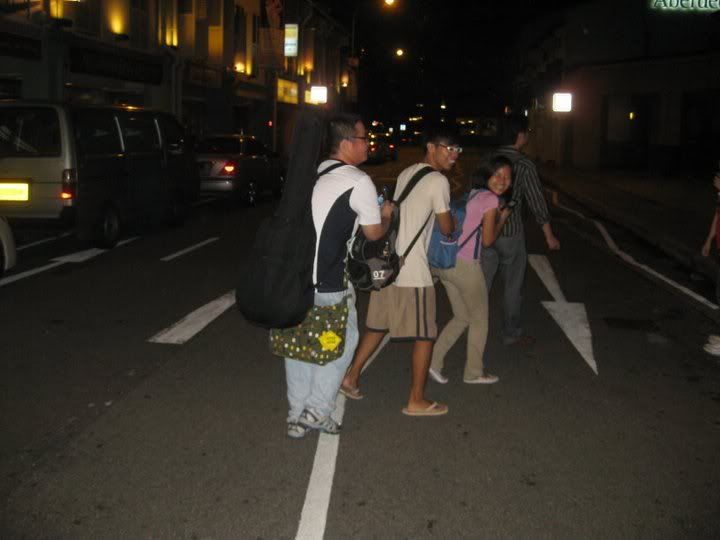 Continued our dessert at TCC.
Chit-chatted with them. It was FUN! Indeed!!!
Still counting more meeting with them. :)