These are the photos of my dinner on weekdays.
Last Thursday
I had fried bee hoon! Yummy!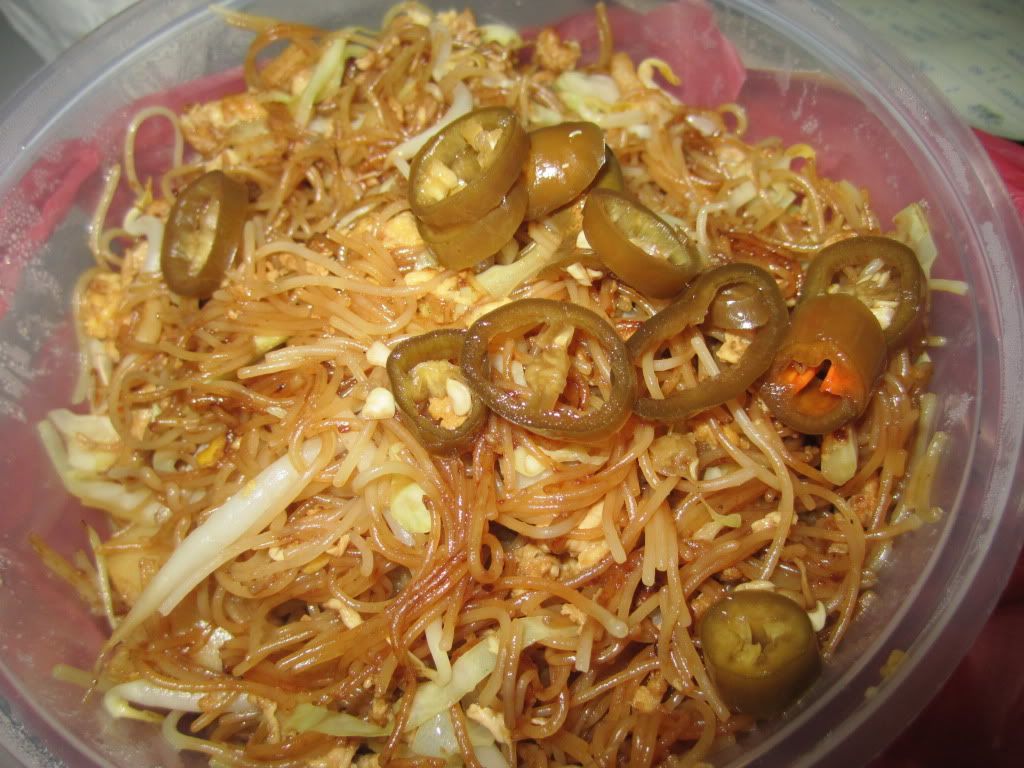 Last Friday
I had Kwetiao Soup cos of my face, I need to eat something plain, but still can't eat without egg. (: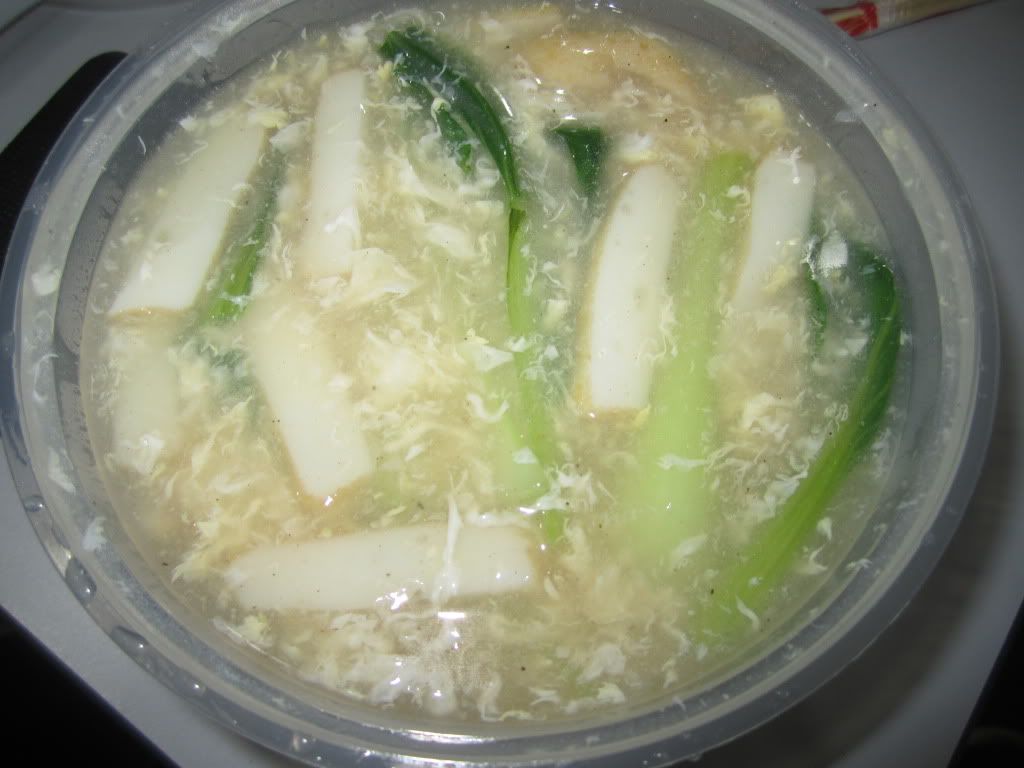 Last Monday
My colleagues and I ordered Calamari, Carrot Cake, Rojak, Laksa.
3 people finished the foods.
*no photos*
Yesterday
We had:
-
-
-
-
Fried Kwetiao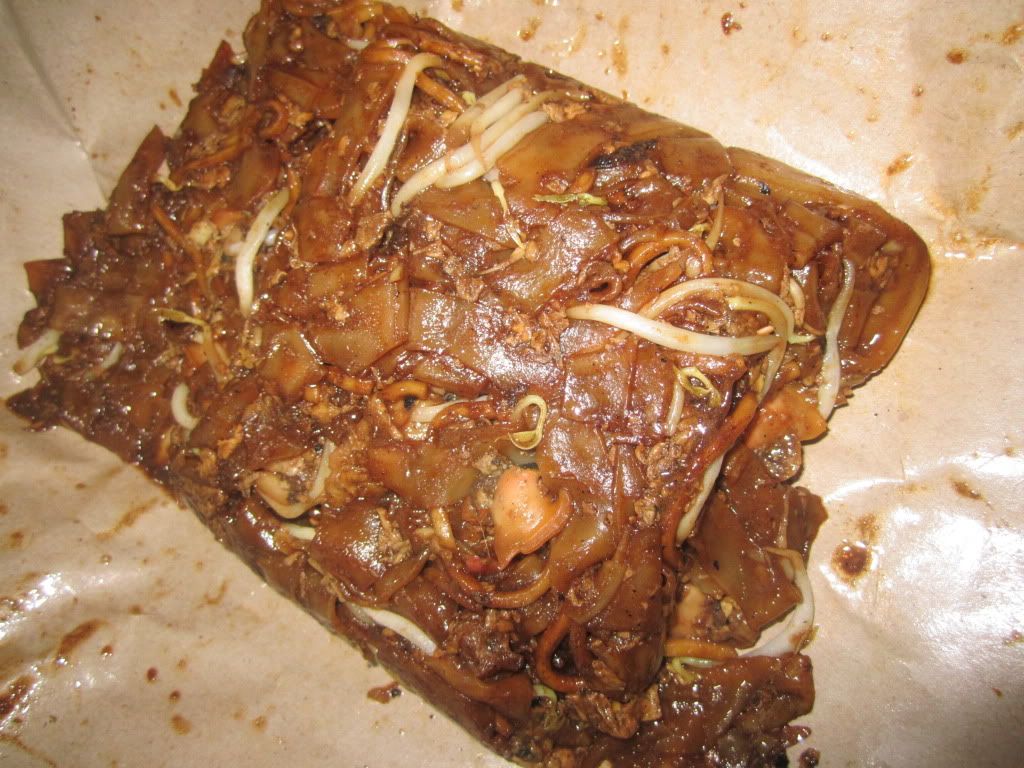 BBQ Chicken
Ngo Hiam = Wu Xiang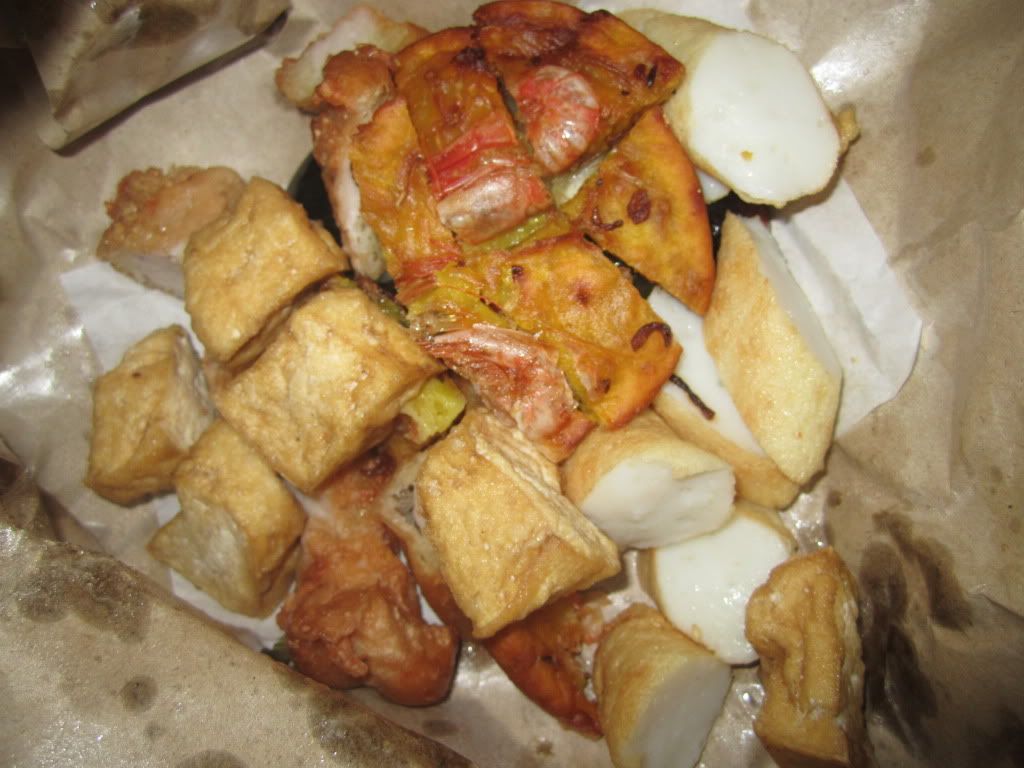 My favourite Chili Crab. OMG!
Bread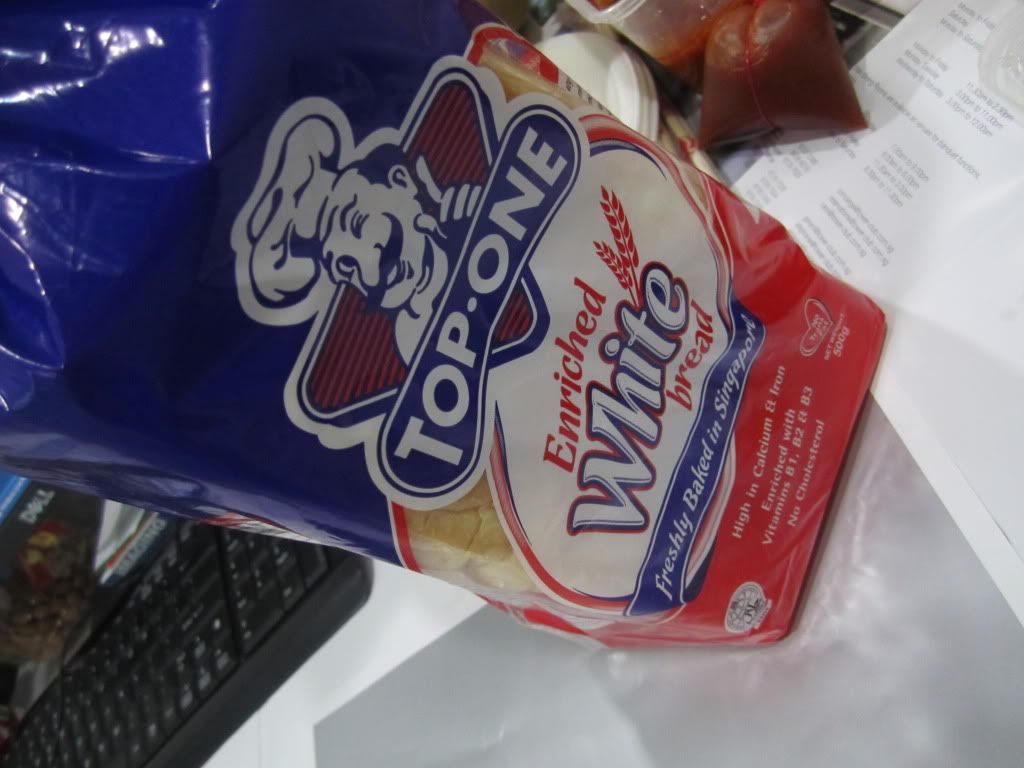 Can you believe that these were eaten by three people last night? :D
Oh well, we didn't finish the bread. Don't worry.
I really need to control myself now.
GAMBATE!