Let me continue yesterday's post. :D

so after spending our time in the room for 2 hours.

We continued our journey again.
We walked around, we were thinking to go in to the haunted house but seriously, it was too scary!
Look at them. Even our brave girl scared of them. GOSH!
So we went upstair and we saw this laser game!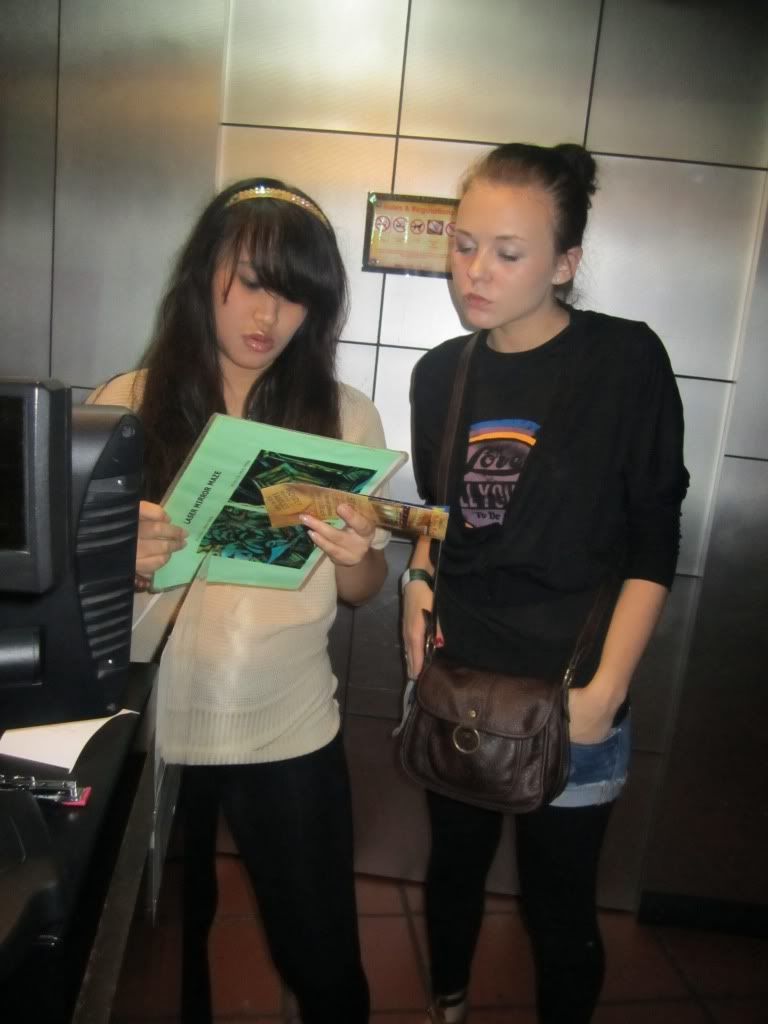 and we decided to play this game.
Damn fun although it was just 4 of us. :D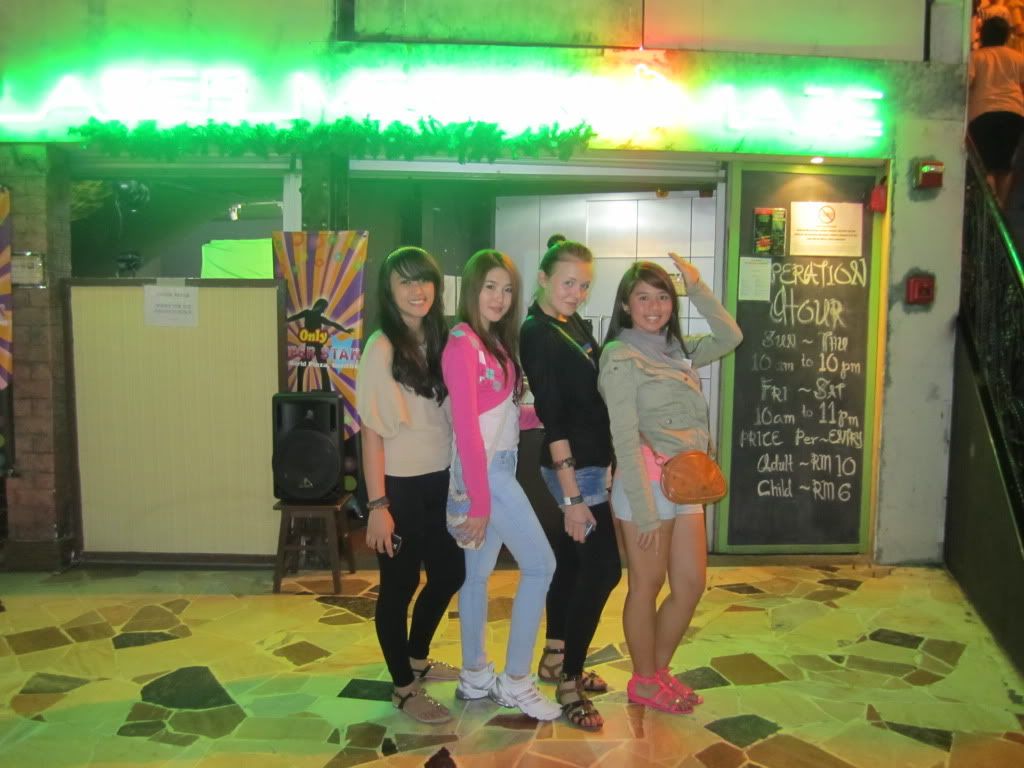 After spent time in the laser room, we walked around and took some photos with those unique stuffs.
What was the thing that I hold on the picture?
Come on, guess it, guys! (:
(I know I looked damn old-ugly-fat in the picture below) :'(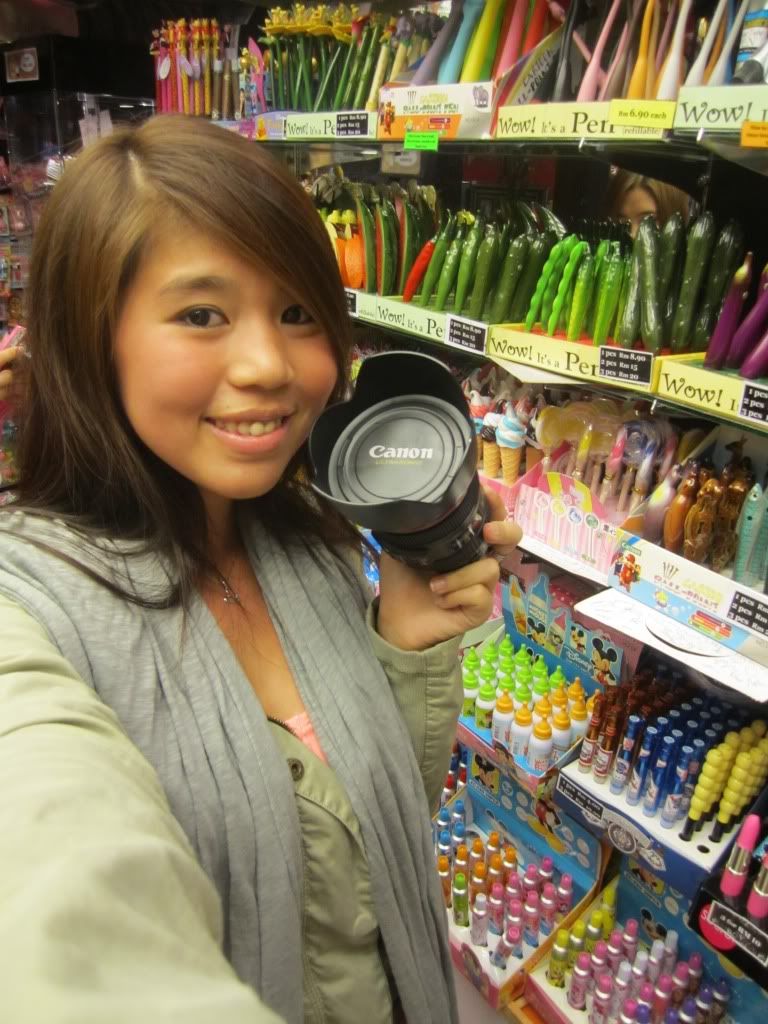 We had our dinner at SHANGHAI 10.
Sophie and Gaboy (I know she loves to be called Gaboy) ;p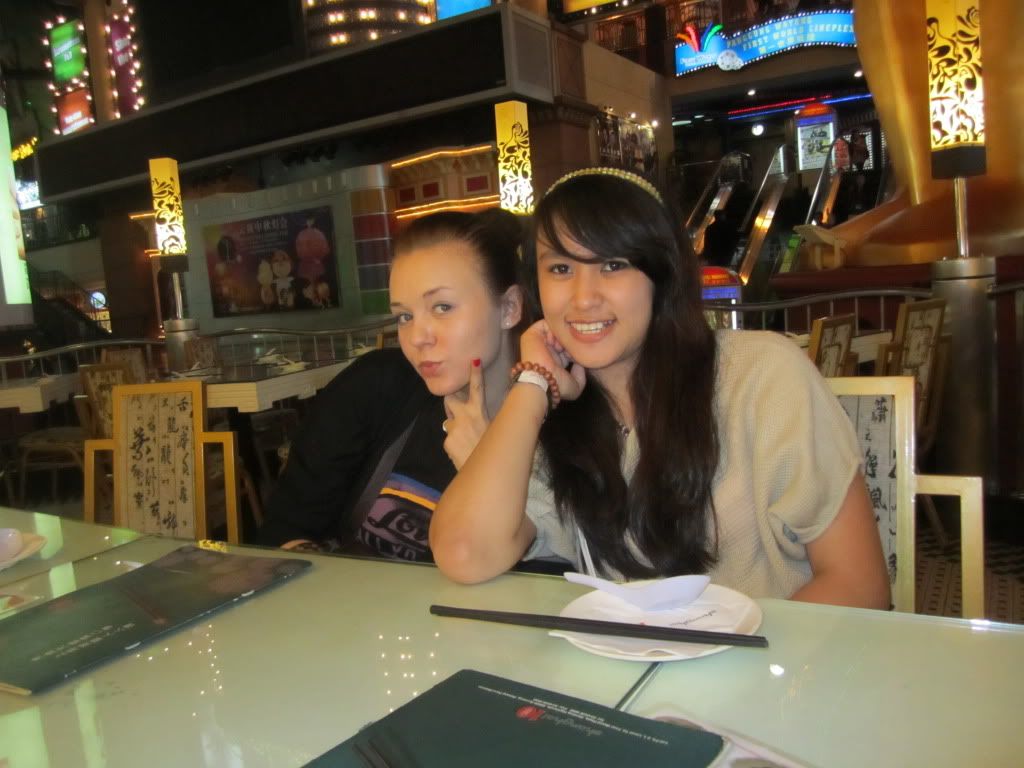 OMG!
I love this drink the most on this trip.
Barley is always one of my favourite drink.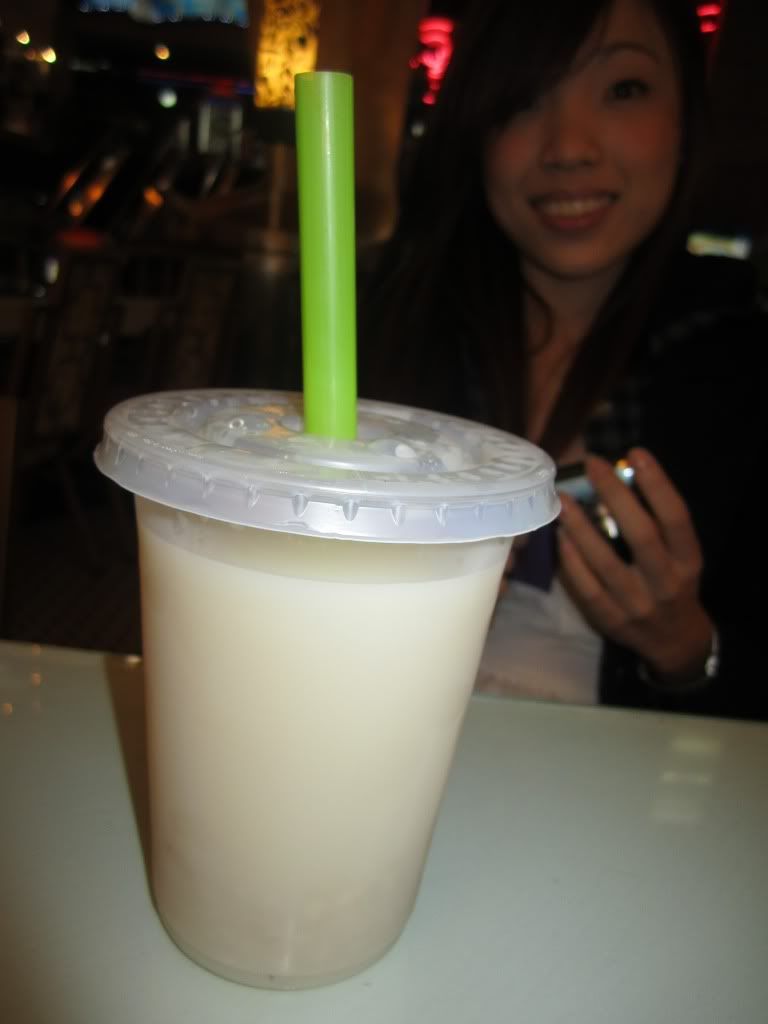 This was my drink.
Not bad! It is called Jasmine Lemon Green Tea I guess.
Seriously, I forgot about that! :D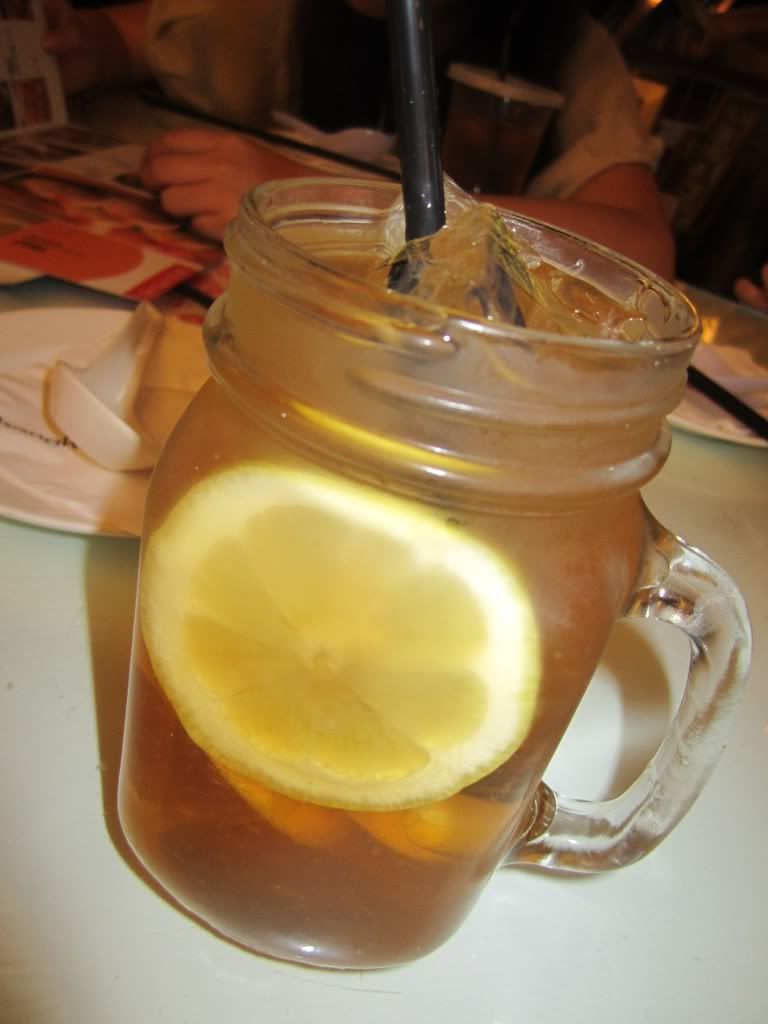 I had rice with Calamari and salted egg.
I like fried SOTONG! hehe (:
Let's eat! :p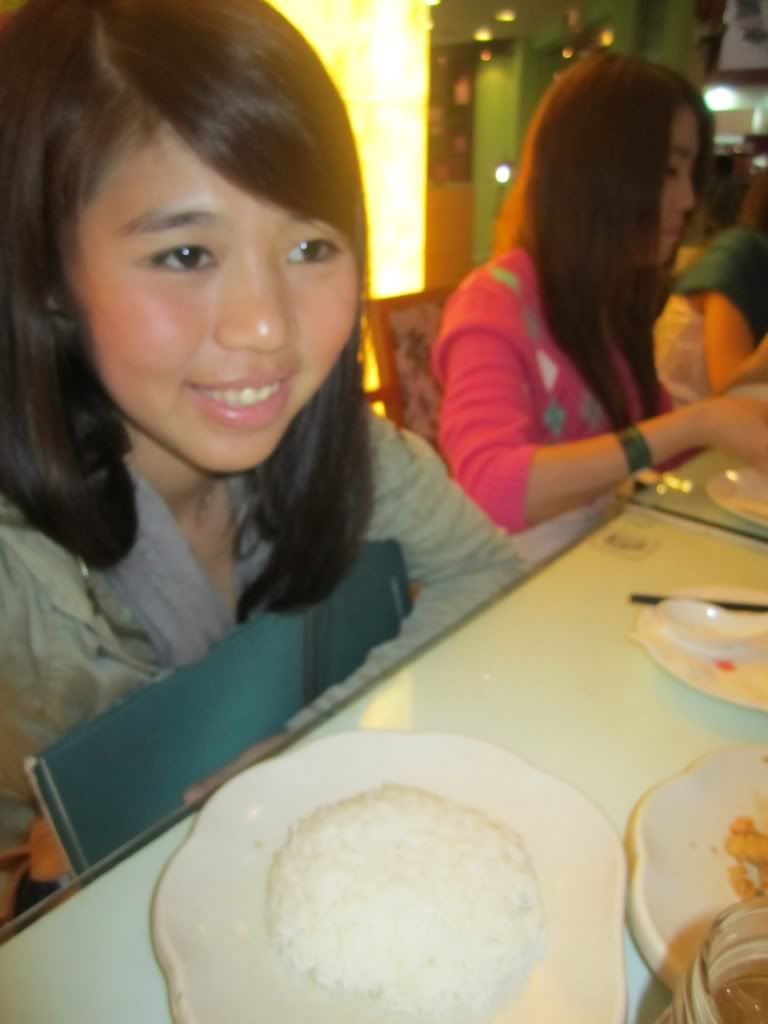 Oogi, Gaboy and Sophie went to this fish spa!
HahaHA!
After I saw this pic
Seriously, I won't pay for the fish to bite me.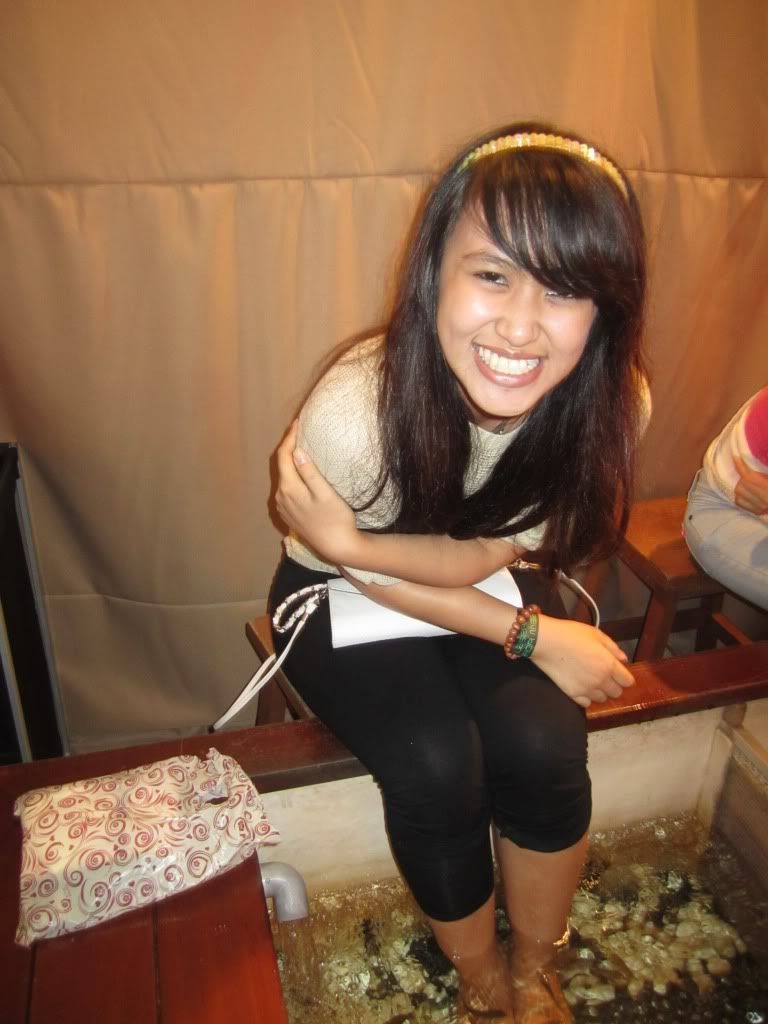 but when you see this pic, you will feel like trying this fish spa. :D
She seemed so enjoy!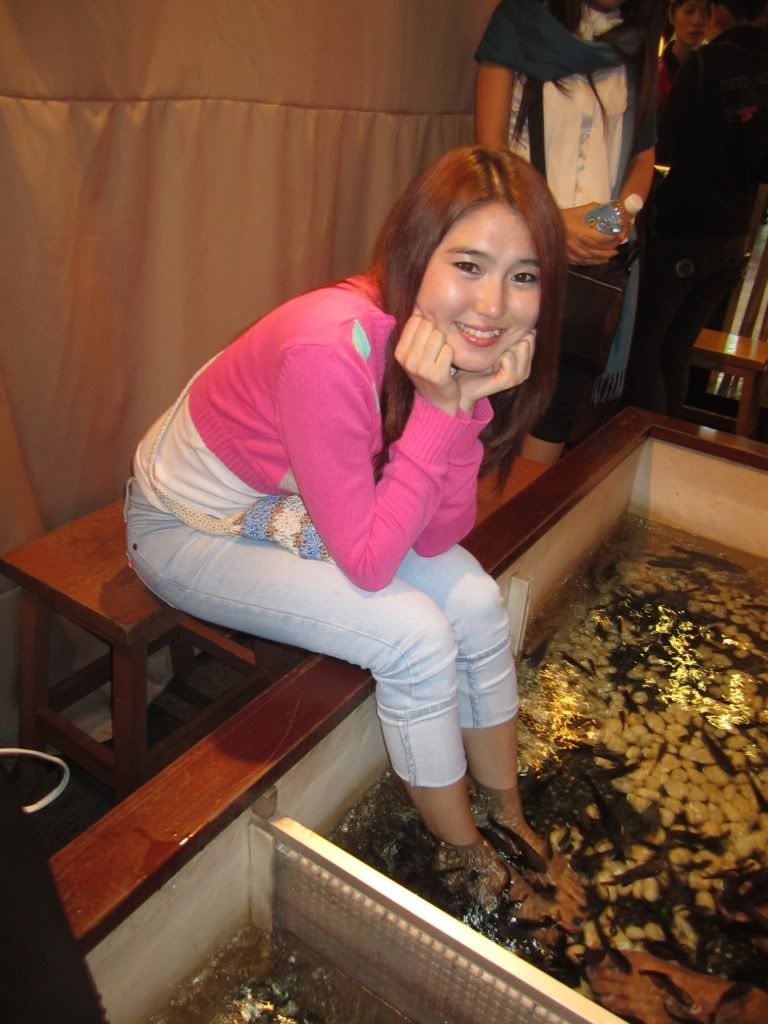 I saw these interesting paintings by this man! HE IS A GREAT PAINTER!!!!!
Some Chinese show. (: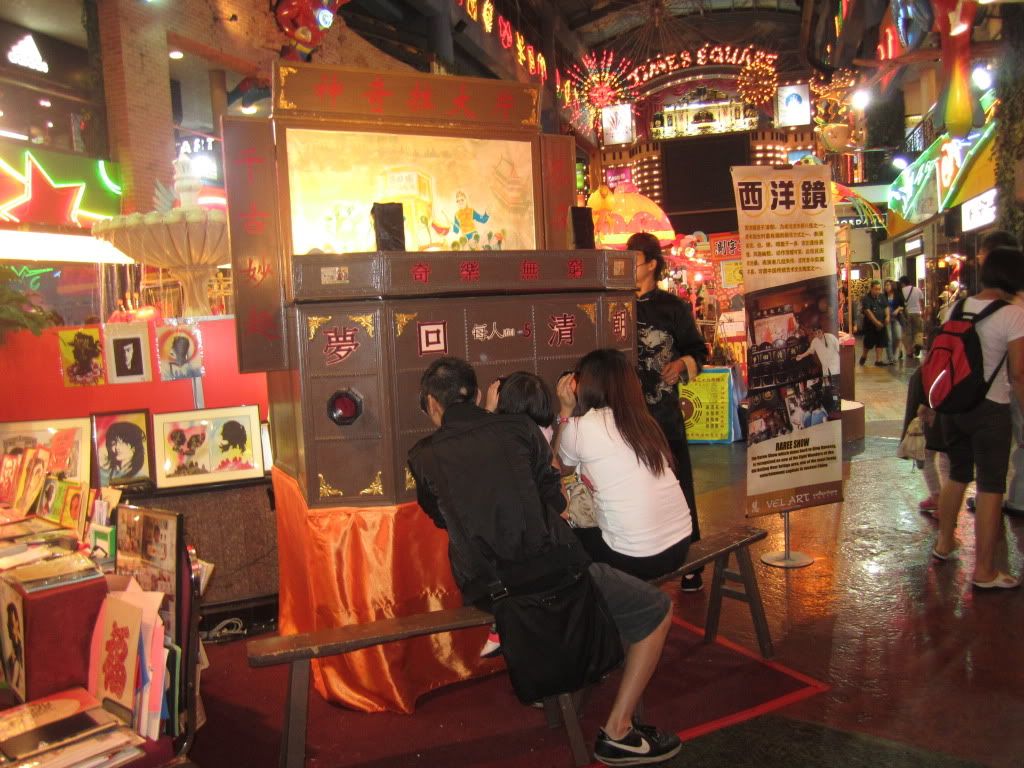 We walked to the other building and we had fun there.
As what I've said, we're crazy girls. :p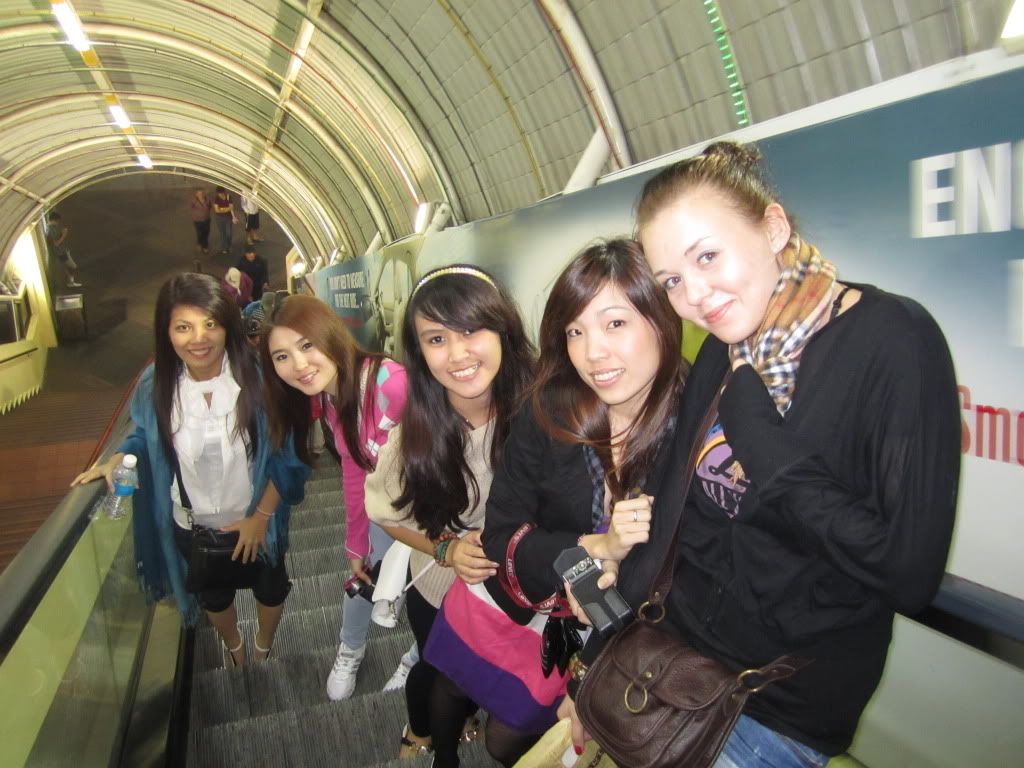 Okay, let's go back to the hotel room.
We need to save our energy for the second day trip. :D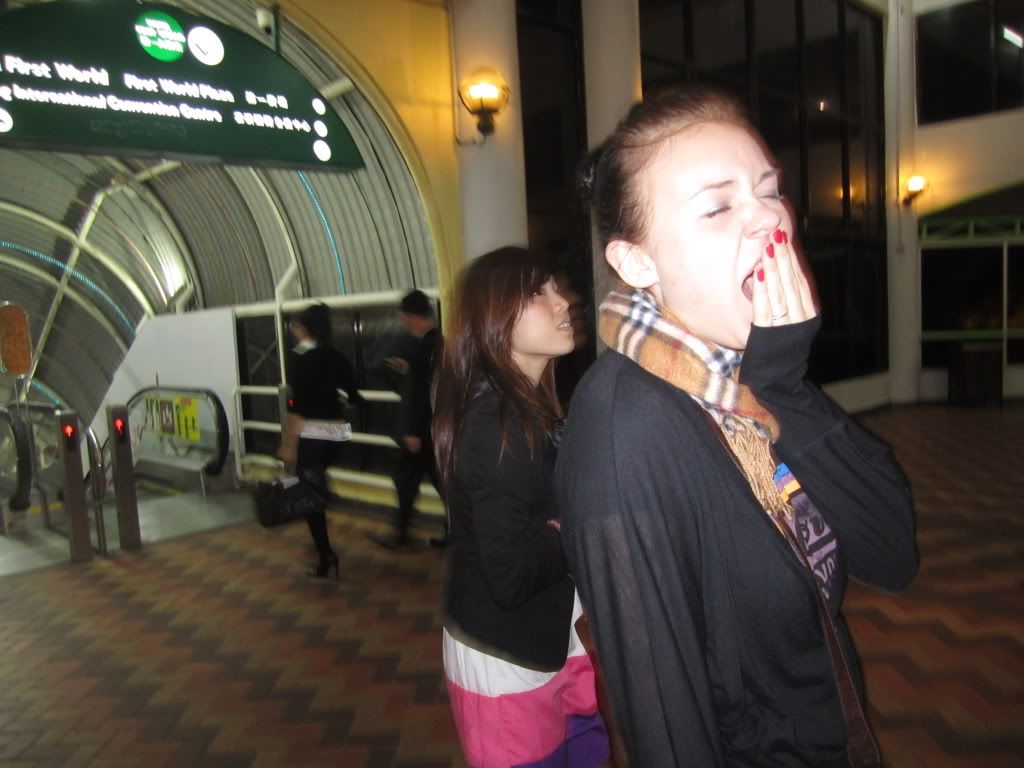 Before going back to the hotel room, we stopped by Baskin Robbins to buy ice cream.
I love my Rum & Raisin and Peanut Butter Chocolate.
YUMMY!
I♥BR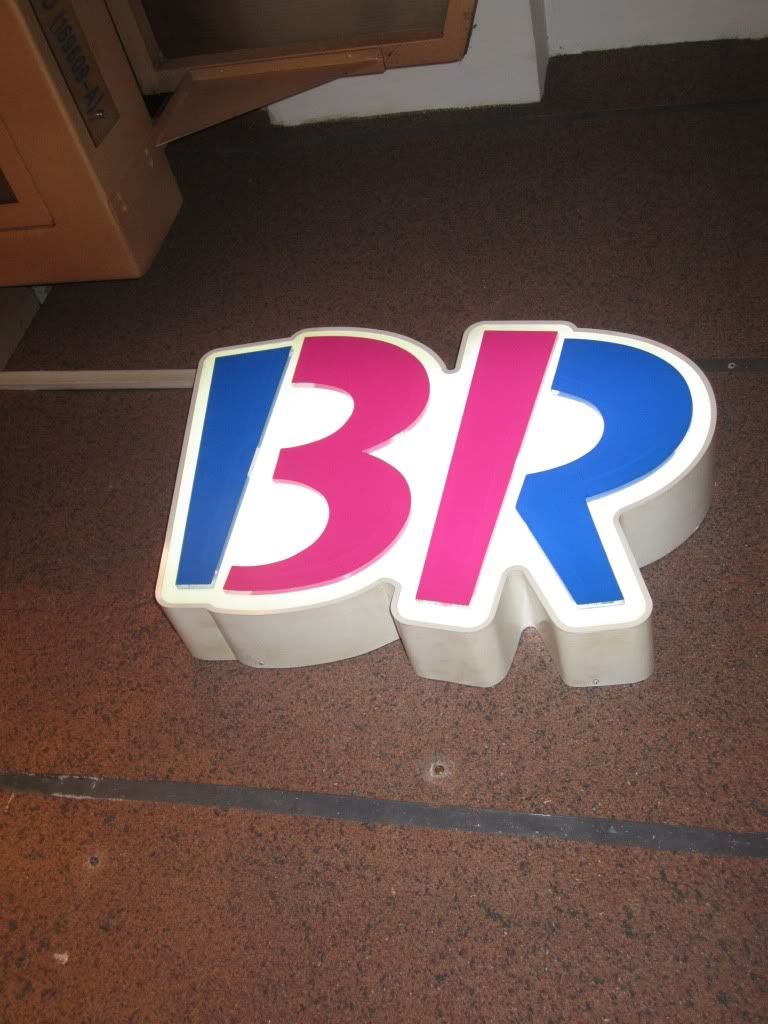 Take care, friends. ♥
Stay tune for my second day of Genting Trip. (: