Hello my readers!
It's 20102010.
What a great date for coming back to reality. =(


How have you been doing?
I am back anyway.
Do you excited to know how was my trip to Genting?
It was GREAT and we had so many stories on this trip.
HAha!
I will share it to you one by one. (:
Anyway, this post will be full of pictures.
Pardon me, but photos captured the joy and fun we had! hehe!
They were busy talking with their boyfriend.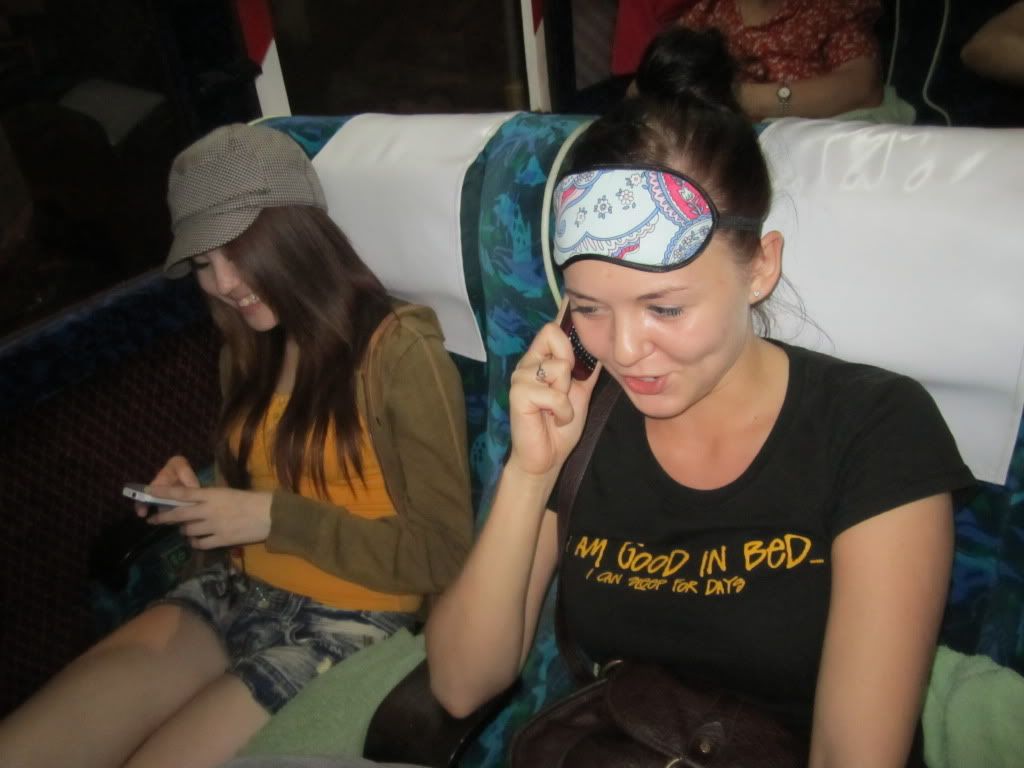 Finally, they noticed that I wanted to take picture of them. (: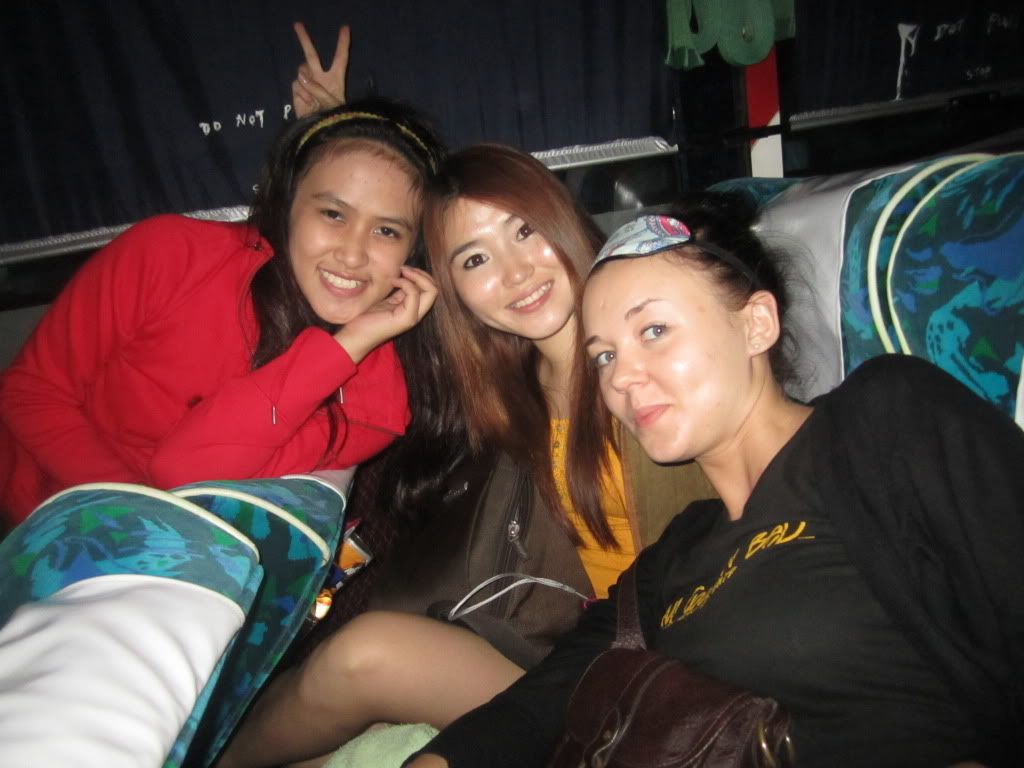 Anh and Gaboy!
I looked damn cute right. :p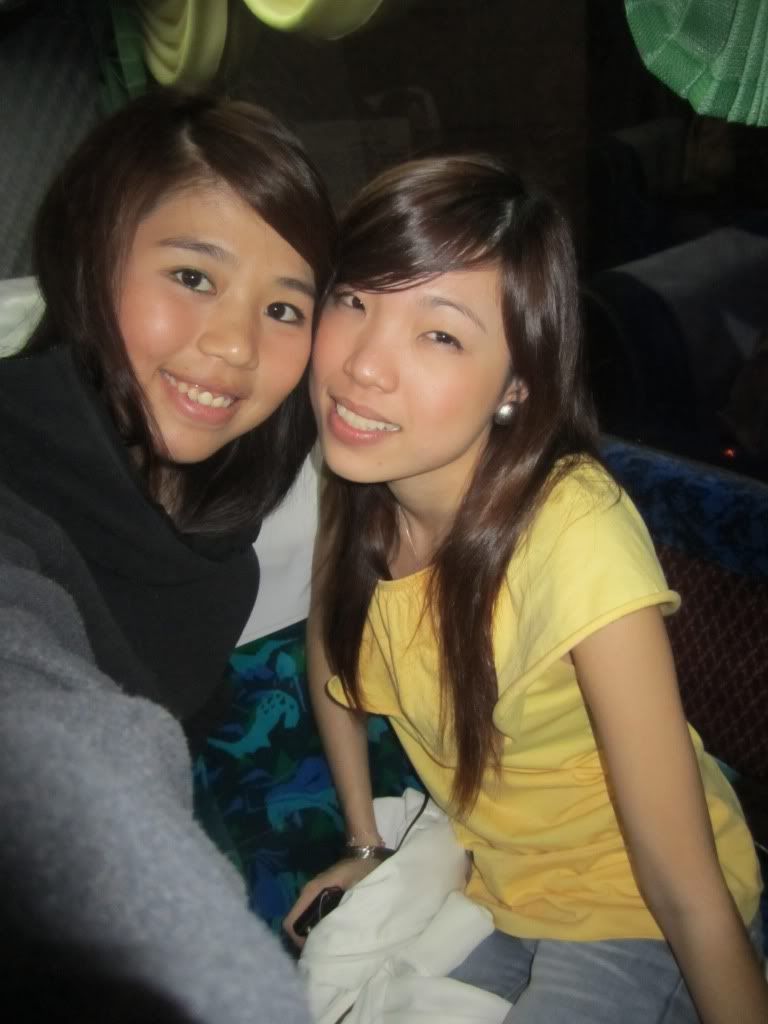 After two hours on the bus, this was the first stop.
5 of them were having their supper but not me!
but after that, on the bus, I had my snacks! hehe :p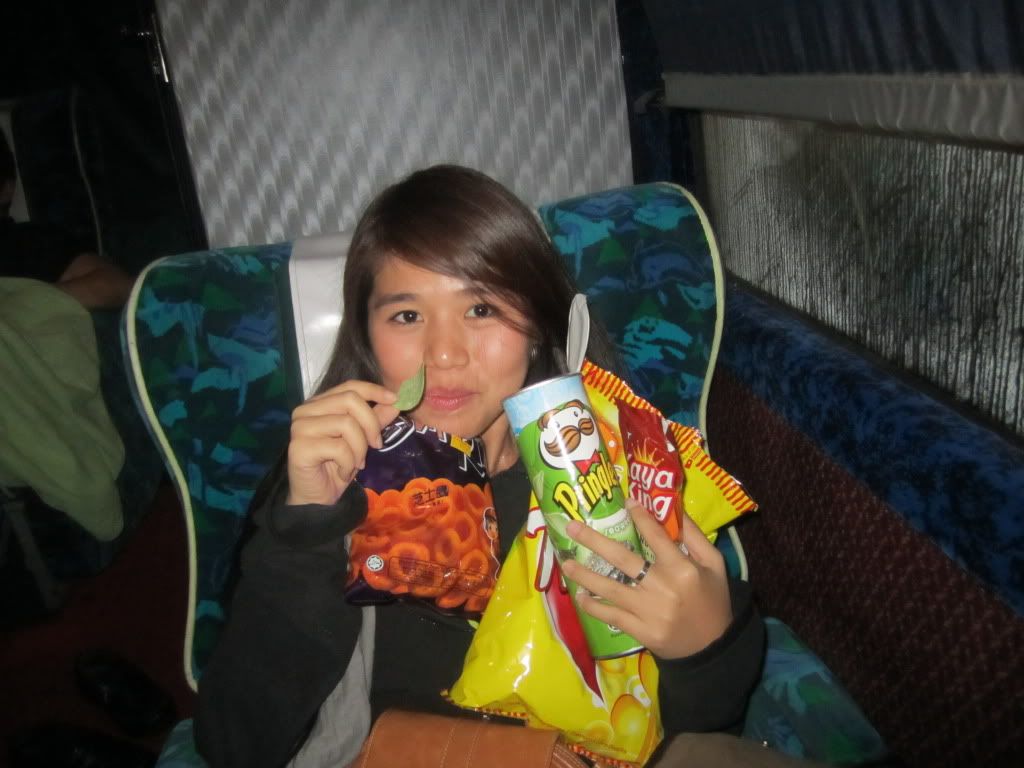 They want some from me and I gave them this kind of face. :D
Finally, we've reached Genting!
at exactly 5am that day. Tsk!
We had to wait for another 8 hours. Yes, another 8 hours to go! D:
but I was still damn fresh after 8 hours travelled by bus. (:
Look at 5 of them. LOUSY! haha! I am kidding. (: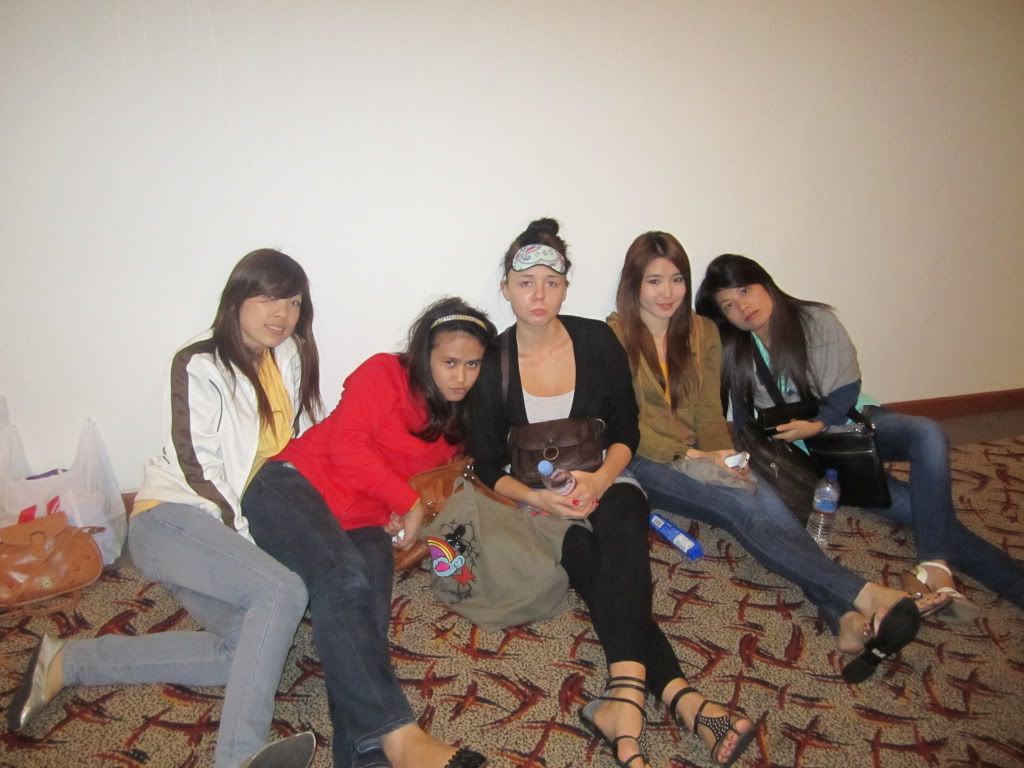 Sri and I were waiting for them to wake up. :)
We walked around and I saw this. Slurp! but I didn't buy it cos I have no appetite in the early morning. Now, I am regretted. :(
Cotton candies.
SWEET!! I ♥ it!
What a nice and antique boat. Gosh! Love it!
People say I am old, but I love antique stuffs anyway. (: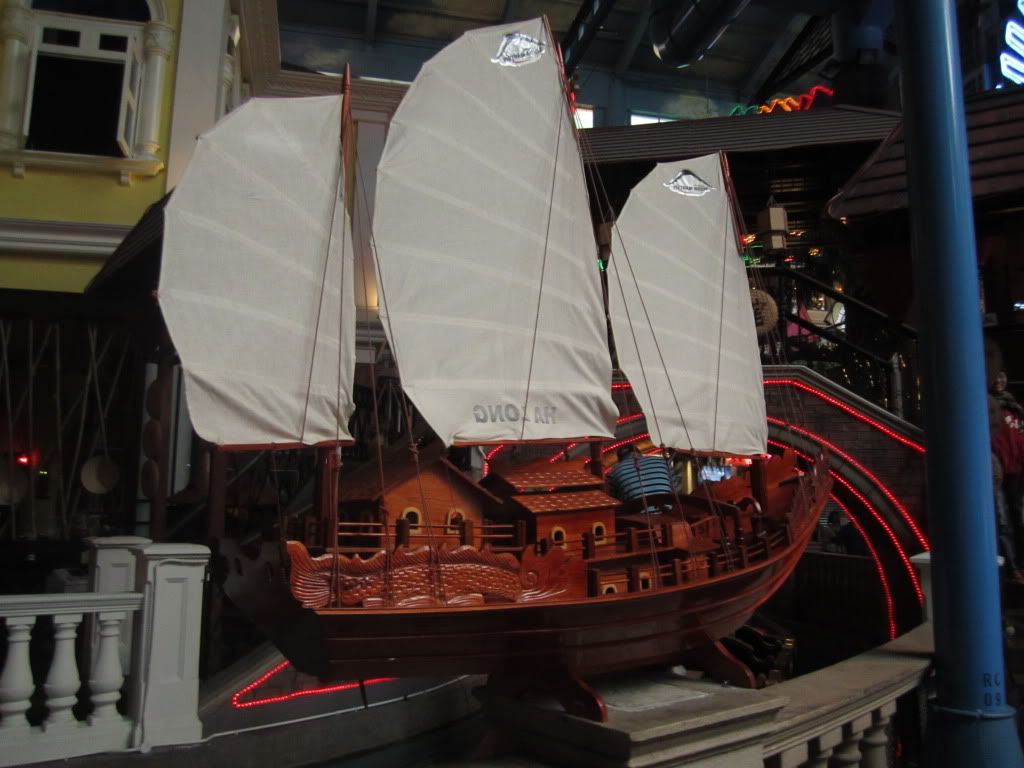 I AM SHORT AND FAT! :'(
We felt tired after walking around so we had our breakfast in one of the cafetaria there.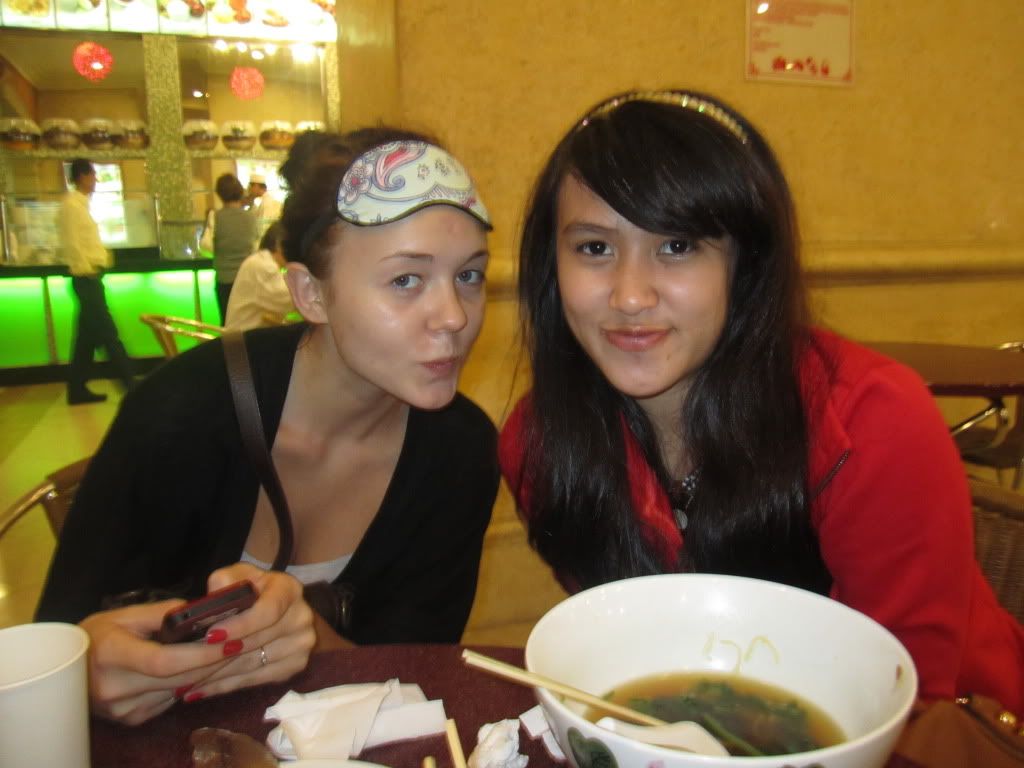 We continued our journey! In our mind, we kept thinking that we should find something to do at that time, if not, we would died of boredom.
We're crazy girls. :D
Some of us was thinking to catch a horror movie there but some of us just didn't feel like watching so we cancelled it.
We've changed from MOVIE to SNOW WORLD CITY!
It was so cold inside.
The temperature was -7 degree. CRAZY!!!
I had sore throat and flu after I went inside.
I could hardly breathe when I was in the SNOW CITY.
It was fun after all. :D
As what I've said, pictures capture the joy and fun we've had. =P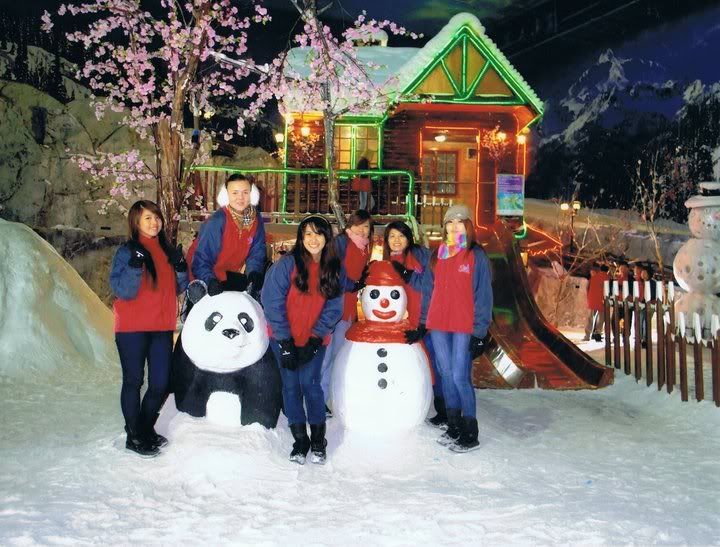 I LOVE THIS THE MOST. (:
After 8 hours of waiting, finally, we've got our rooms.
3 of us were queuing for our luggage, 3 of the girls were queuing for the rooms.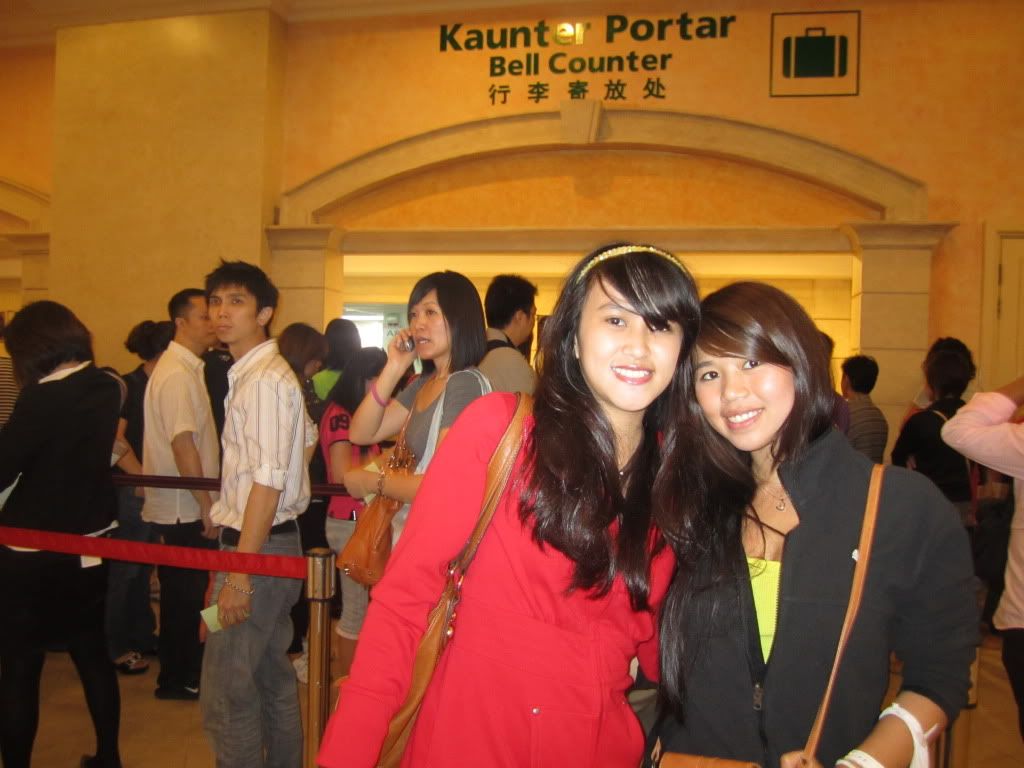 Yes! from this picture, you can see how happy they were?
Anyway, this was the card for collecting our luggages. :D
Do you see those numbers. It is for you to buy 4D. Good luck! (:
Anyway, it was so many people were queuing for their lugagges too.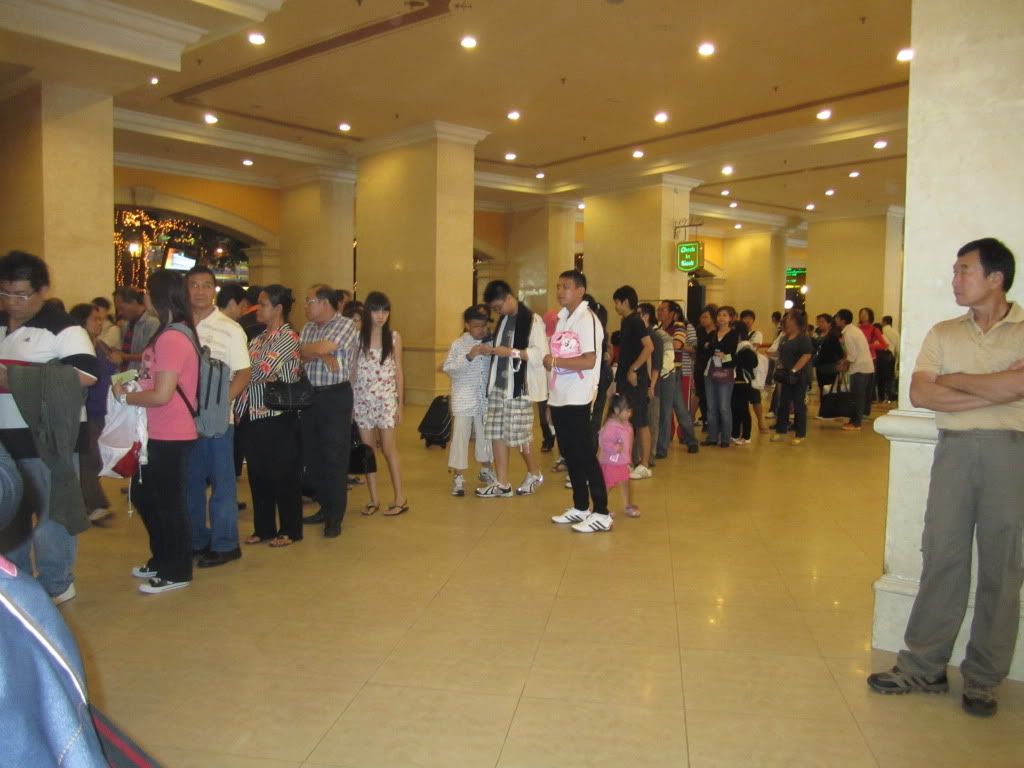 I had my instant noodle cup for brunch.
I love this LAKSA flavour.
You guys should try it. It tastes like a heaven. :p
Oh yes, this was the hotel that we stayed for 2 nights! (:
First World Hotel = The most popular and the oldest hotel in Genting.
Correct me if I am wrong! (:
That's all!
BYE! (: