How was your halloween party, guys?
I hope you had a blast halloween.
Let me start my post with this super scary face. :D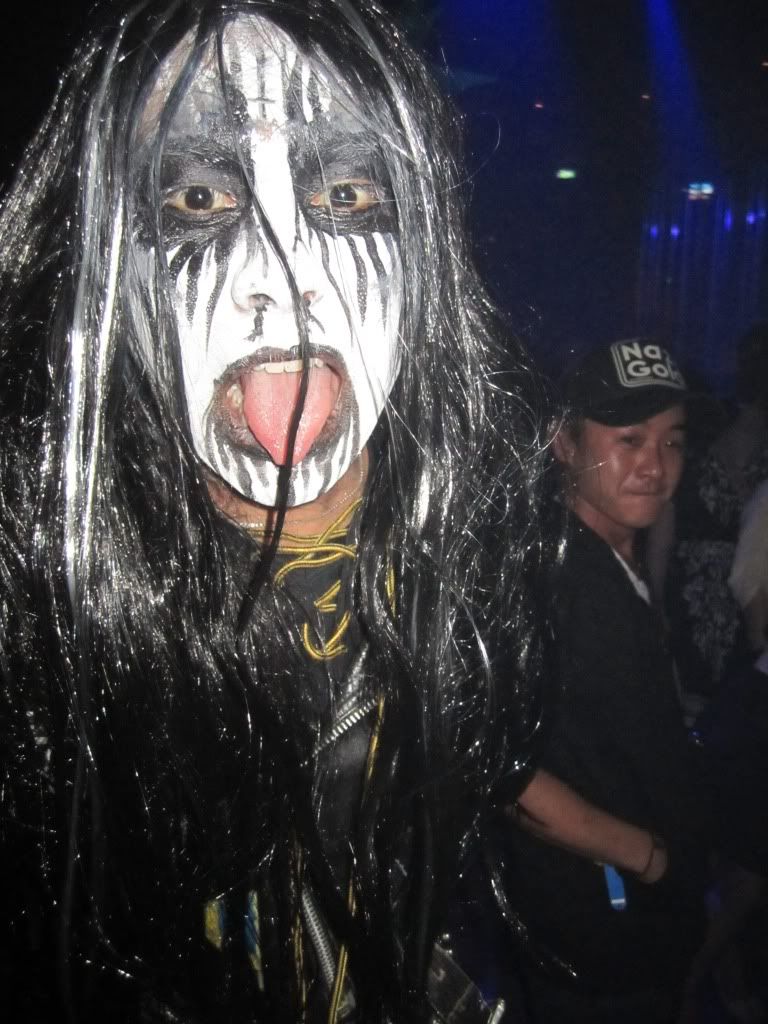 Yes, I've got the inspiration from Apple's last year costume.
I should really say thank you to her.
Maybe through here? hmmm...
pretty witch, pretty nurse, ugly devil and errr... ugly ty.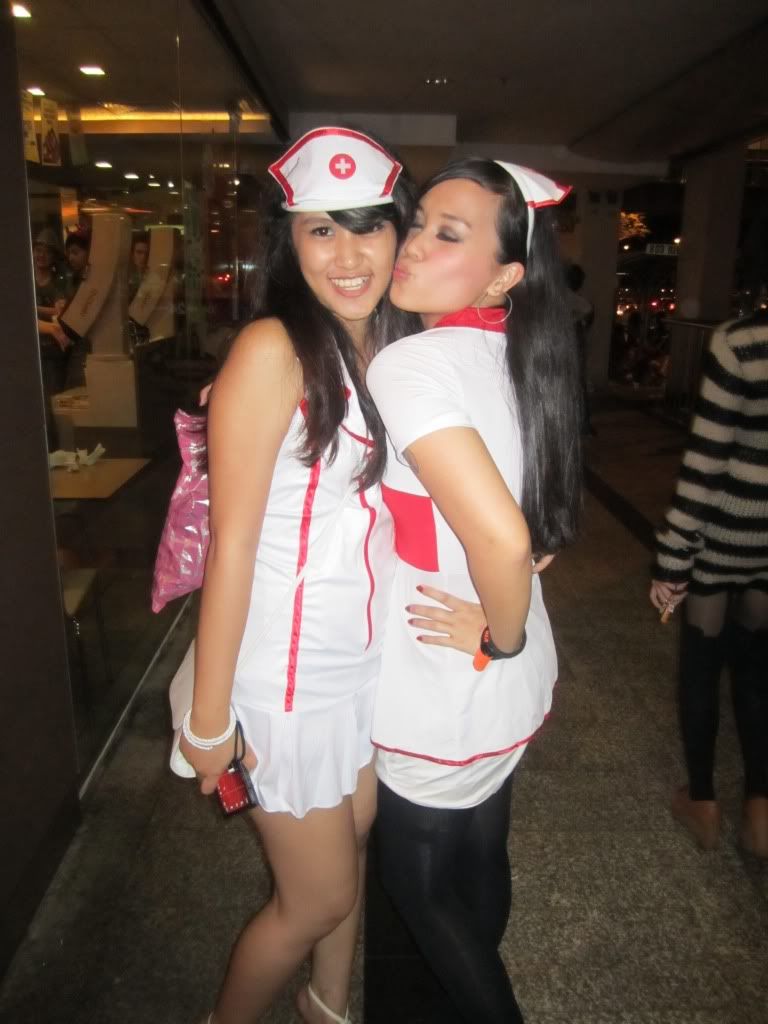 The mummies. <3 href="http://s805.photobucket.com/albums/yy333/cryiez/Halloween%202010/?action=view&current=IMG_4903.jpg" target="_blank">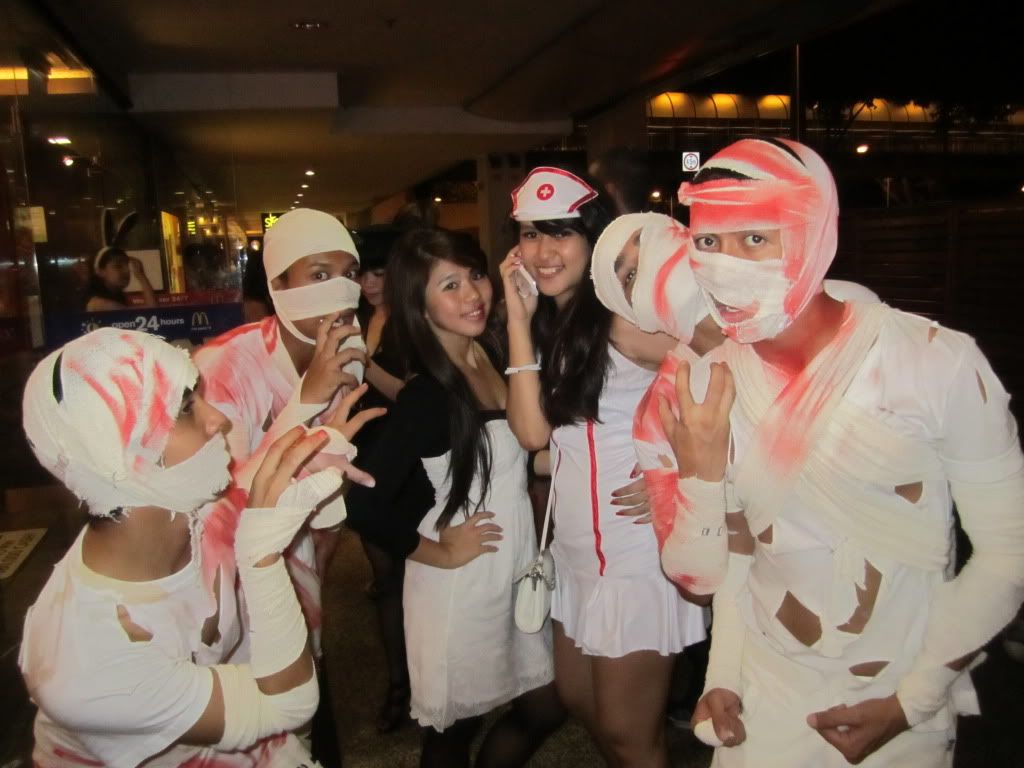 Stewardess! GOOD!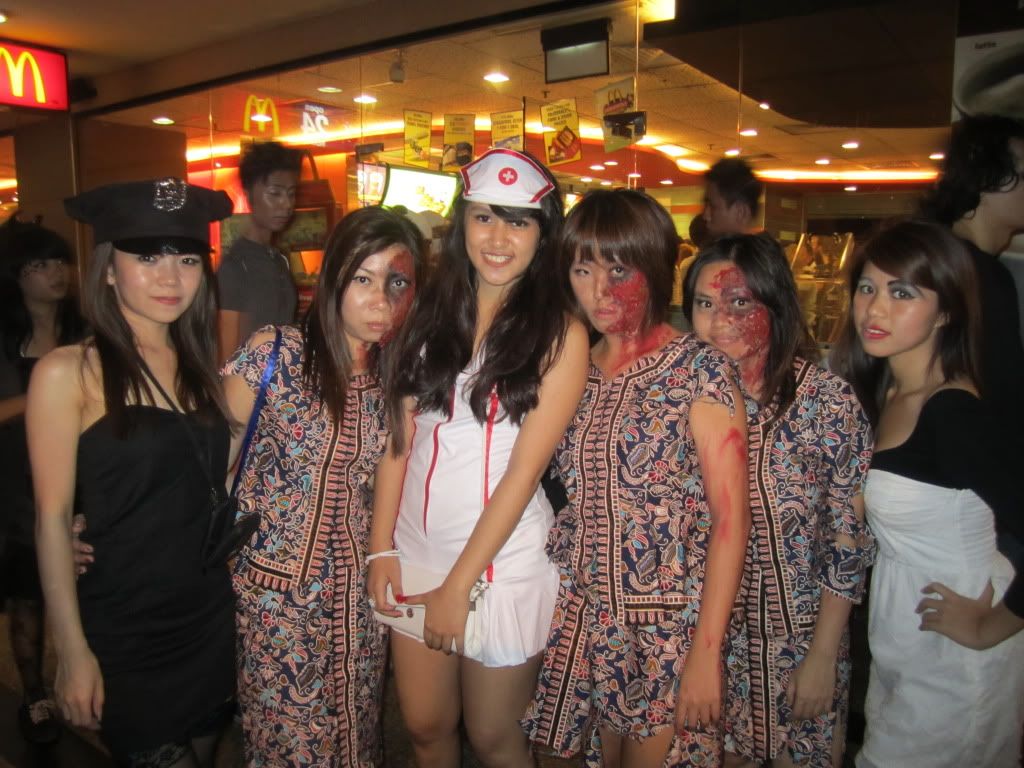 This was taken when we were on the way to Zirca.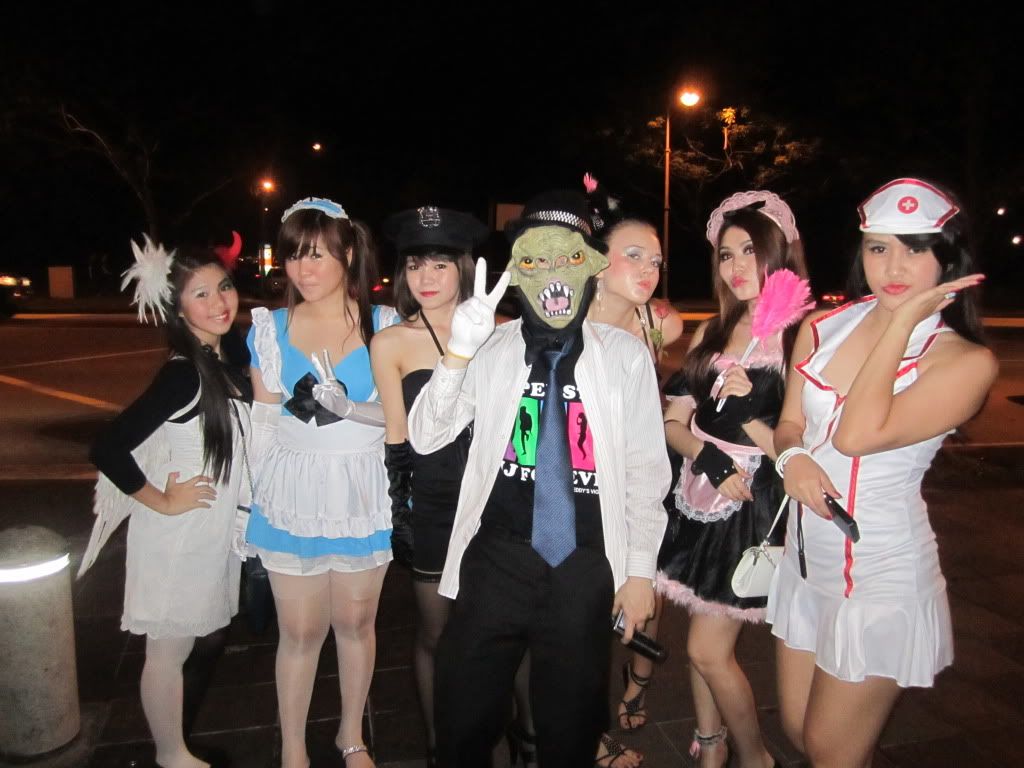 Not many words, but photos.
SORRY GUYS! (:
Once again, thank you, Apple. :)