I apologized for the late posting.
Currently, I've been busy with my overdue work.

I promise I will try my best to post more, alright. =)

So how's everyone doing?
How did you celebrate your Valentine's Day?
Did you have fun with your loved one?
I hope you did.

Because I did.
I celebrated with one of my best friend (Xuly Soh)
We went to Suntec for dinner and then followerd by MBS for photo-taking.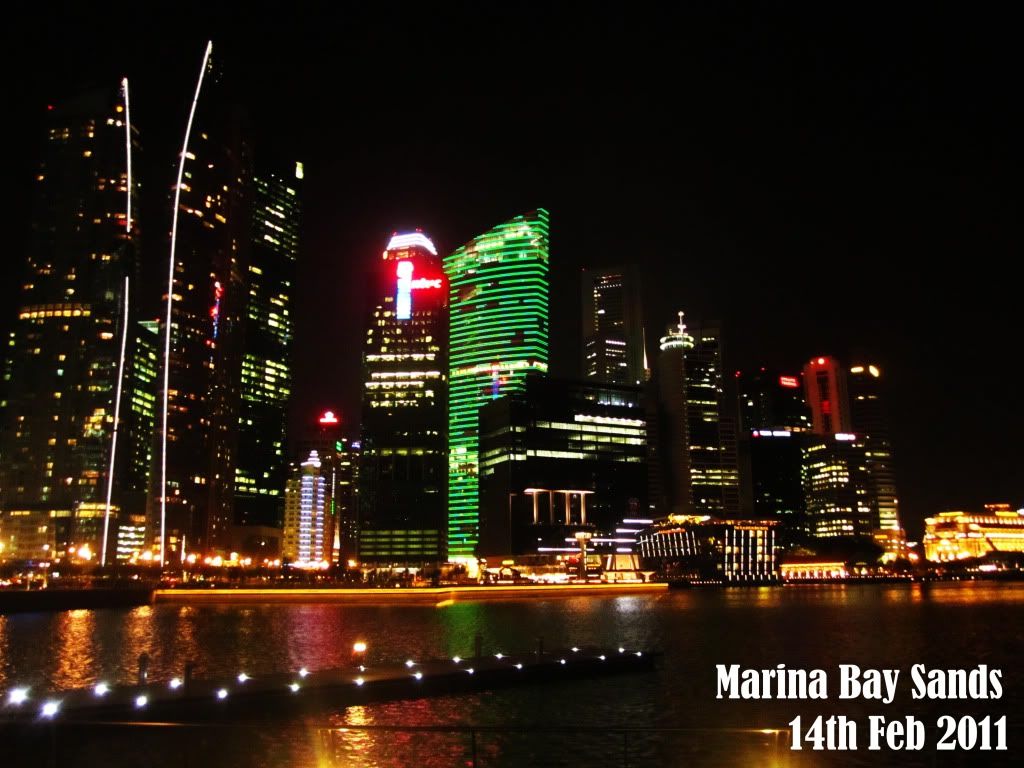 Have you ever heard Tzu Chi before?
Yes or no? Whatever it is.. Stay tuned~ The next post will be about Tzu Chi. =)

So yeah, after the visiting to Tzu Chi Recycling Point, Edric and I headed down to Qian Xi (Farrer Park) Restaurant Pte Ltd - Ballroom because Kreta Ayer group had a Lunch Party with Elderly.

Annie Lee invited Shi Ming, Ah Foo, Ben and Edric for helping out.
Edric asked me if I would love to help out at this event then I said "Why not?"

So the 5 of us and some of the volunteers from Kreta Ayer group were the helping hands at the restaurant from packing of mandarin oranges, helping elderly down from the buses upon arrival, leading them to 3rd level to the ballroom, traffic controls at the end of the event, guiding elderly down from 3rd level (zone by zone), co-ordinate with Mr Ho to announce which zone's bus has arrival first, helping them to board their buses.

Last but not least, we were asked to be the judges of the Karaoke Competition.

There were a Karaoke Competition between 5 different zones.
Every zones will provide 1 elderly and 1 volunteer to join the competition.
It was really really FUN!
For the first time, I have the opportunity to be a judge. =D

It was quite a tough job to decide how many points should I gave to them, but I enjoyed myself and I believe the other four guys too.
Here are some photos I would love to share...

Shi Ming (my Kor), Myself and Ben

Edric, Annie and Ah Foo
The elderly enjoyed themselves too. =)
Desiree and the Fortune God.
After the event, when everyone is supposed to be on the shuttle bus, Edric and Ben went to toilet and Annie thought that they have gotten into the bus so she told the driver to just go ahead.
I looked at Shi Ming and Shi Ming looked at me and both of us looked at their bags and guitar. That was the funniest situation ever! =D

Their bags were all with me so this is what happened after Ben and Edric had been left behind. :x
Shi Ming and I were the BAG-CARRIER. Duh..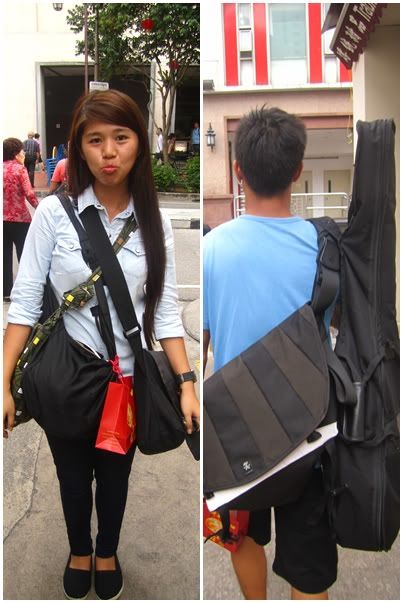 After meeting up with them, we accompanied Annie Lee for lunch.
Since Edric said he would love to help me with learning guitar, we sat around for awhile till a very kind hearted, funny uncle came. He's Philip, btw. =)
At first, the uncle Philip looked at Edric and after that, Edric looked at uncle Philip with a shock expression. Seriously, He's PRO! He even played Majulah Singapura for us. *thumbs up!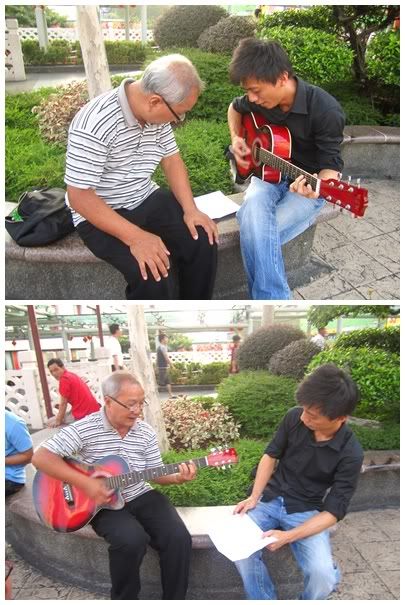 Guess who made this guitar pick cracked? =D
Ben's heart cracked as his guitar pick cracked. That's FUNNY! I can't stop imagining Edric and Ben's expression when they saw this guitar pick cracked.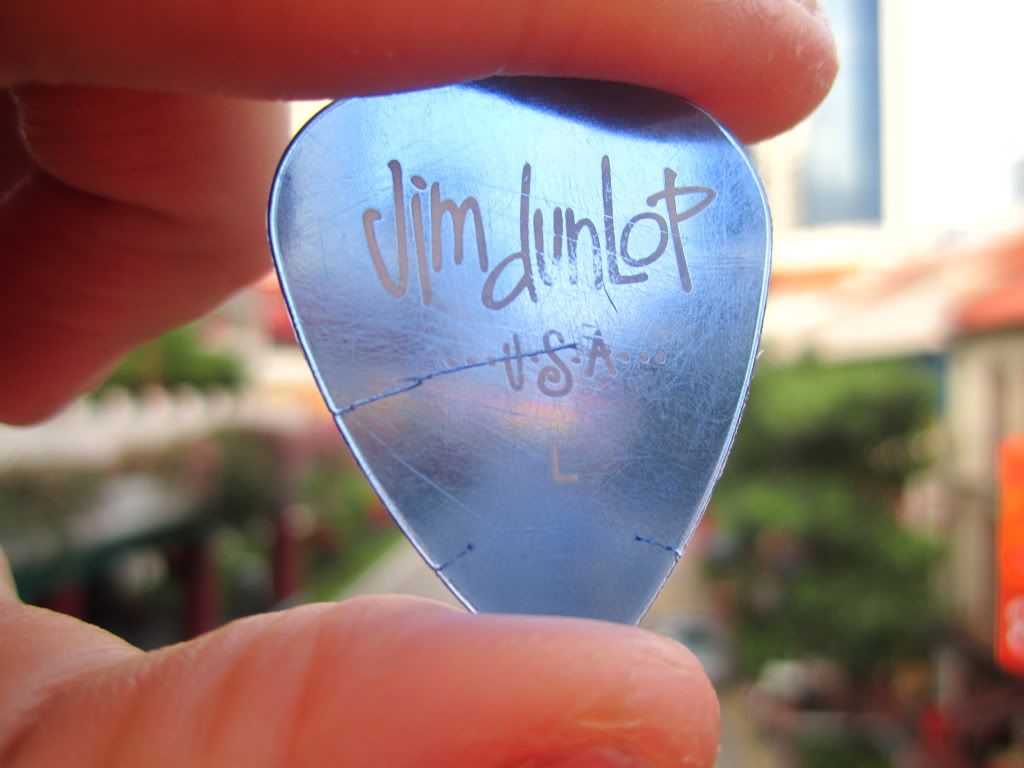 This is the favourite shot of the day. =)
Last but not least,
Do you want to see something cool? =D
-
-
-
-
-
-
-
-
-
-
-

Haha, am I cool enough? =P