Oh my goodness! I have so much to blog about...
Where should I start? Any idea, peeps?
Hmmm, by the way, do you miss me? How are you all doing?
I hope you all are doing well.
Oh yes, if you have tumblr, you can follow me!
Click
here
.
If you follow me, I'll definitely follow back! hehe...
I had so much fun these days. =D
So I was one of the volunteer for Heal the Earth 2011
last Sunday, 23rd of January 2011, at the Marina Barrage.
HEAL THE EARTH 2011 is the first of its kind, green gathering for Singaporeans. It is organized with the belief that everyone should step forward and hold the responsibility of healing this earth; walking our thoughts, together we can make the difference. This event was organized by GreenTree Packaging.
It was a great opportunity for everyone to take part in an environmental awareness event and It was a meaningful day learning about being environmental-friendly and ways which all of us could contribute to save our Mother Earth.
I enjoyed myself and I learned a lot on that day. =)
Greogary
Make your choice NOW, people!
Sorry, I didn't notice the biodegradable spoon was not in the right position. I hope you still could see and understand the main point. =)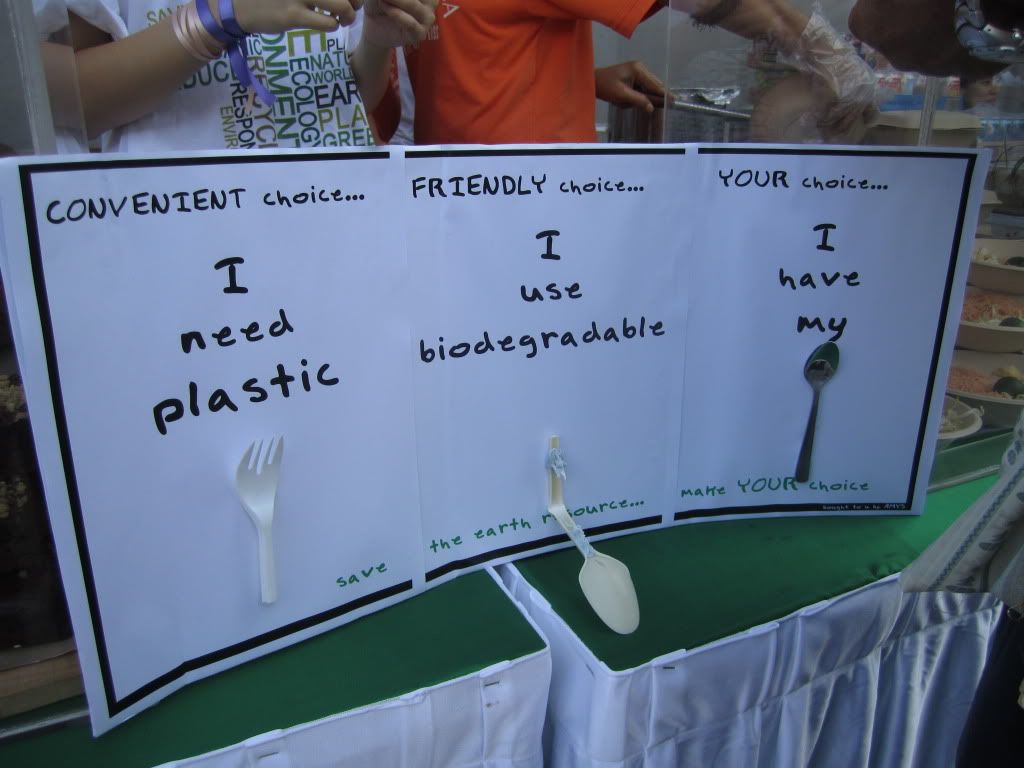 Yay! The Chocolate Brownie and Carrot Cake.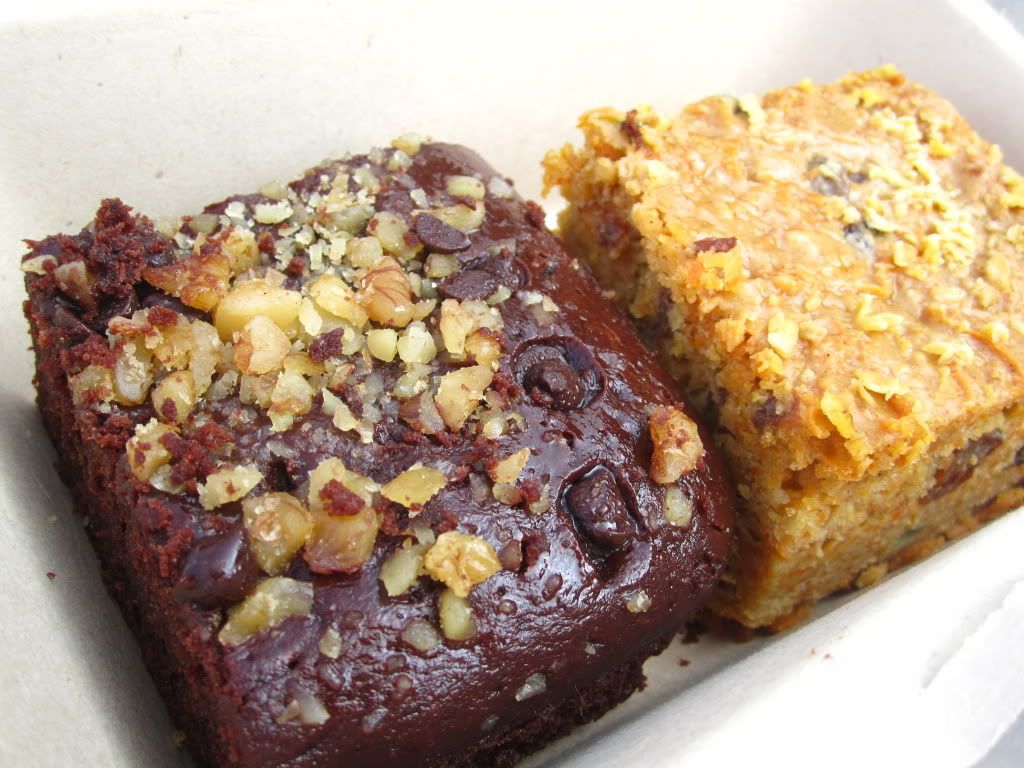 THE LUNCH! I like it and I was wonder where did they order this. hehe..
Guess who drew it? It was Thom drew it! =D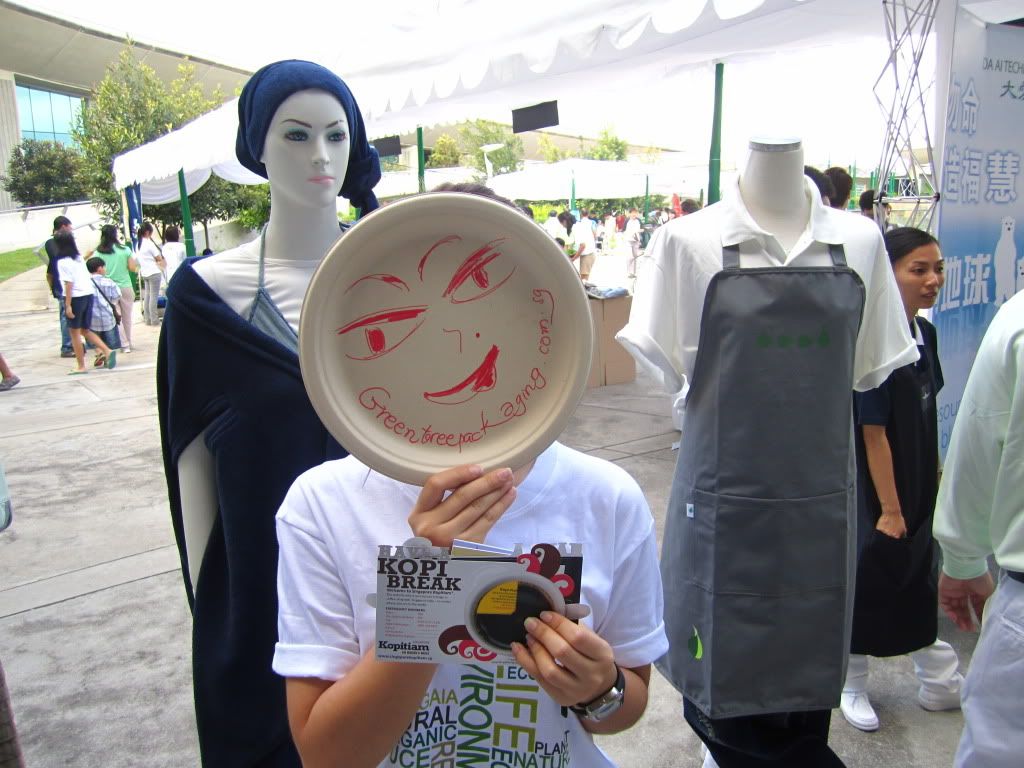 Anyway, Yuting and I were helping at the Tzu Chi Foundation on that day.
I learned from them through this event.
Especially the fact that actually plastic bottle could be recycled and produce nice shirts.
12 bots = 1 shirt.
AMAZING!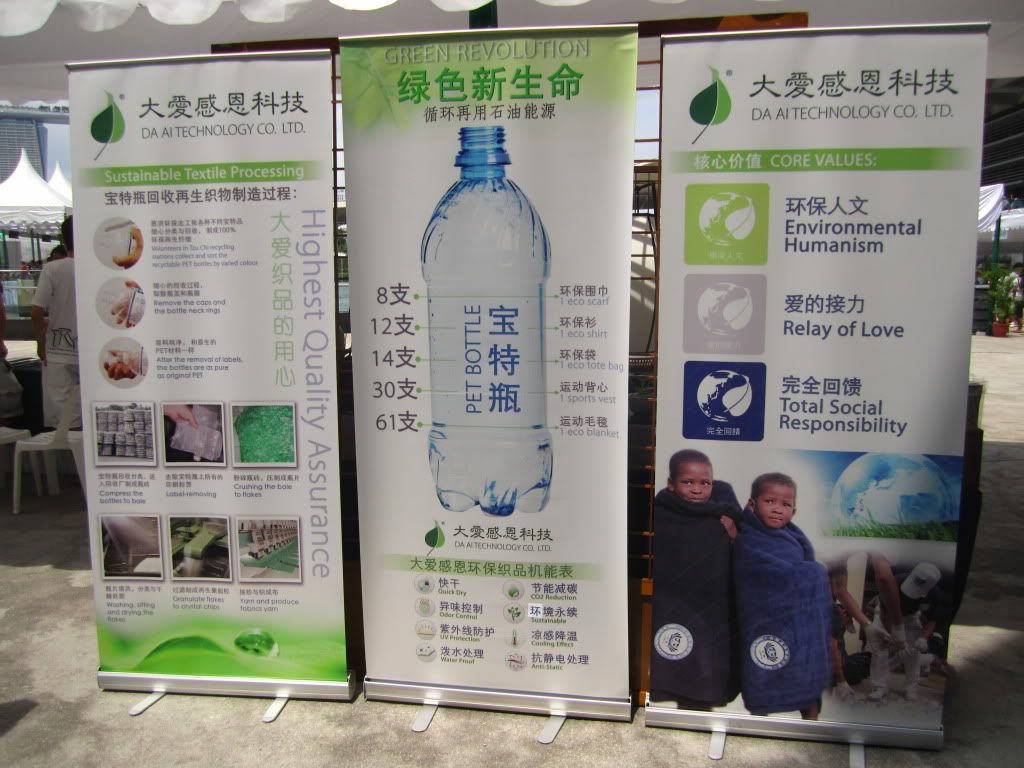 There are many wise words here...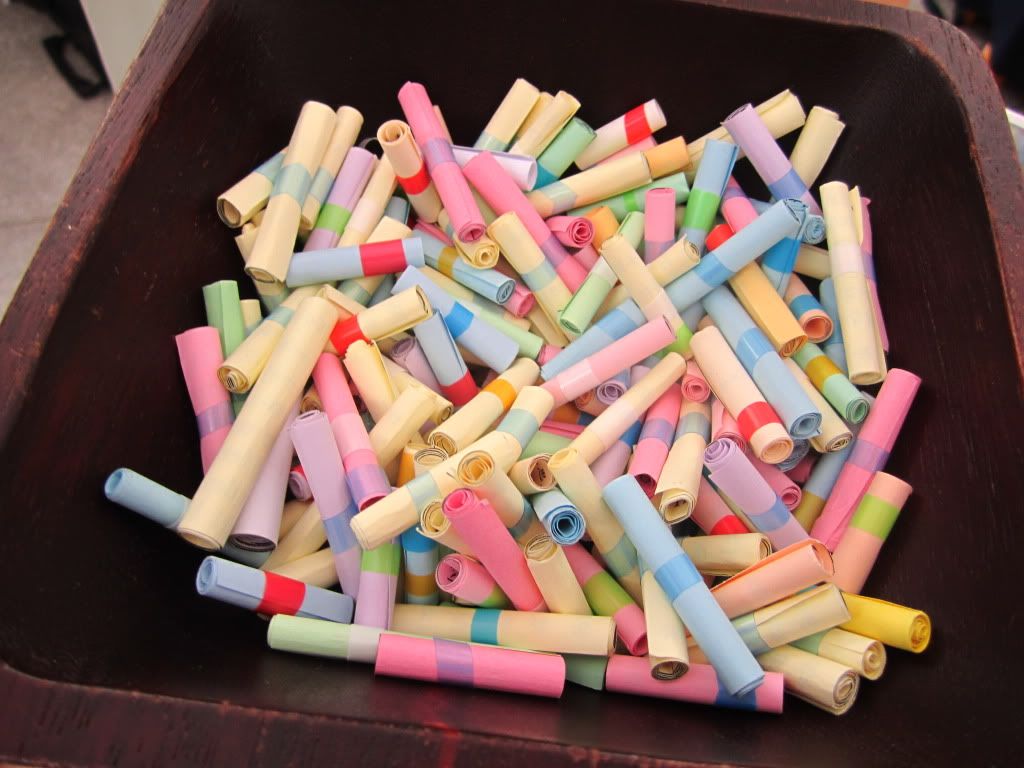 This is what I get.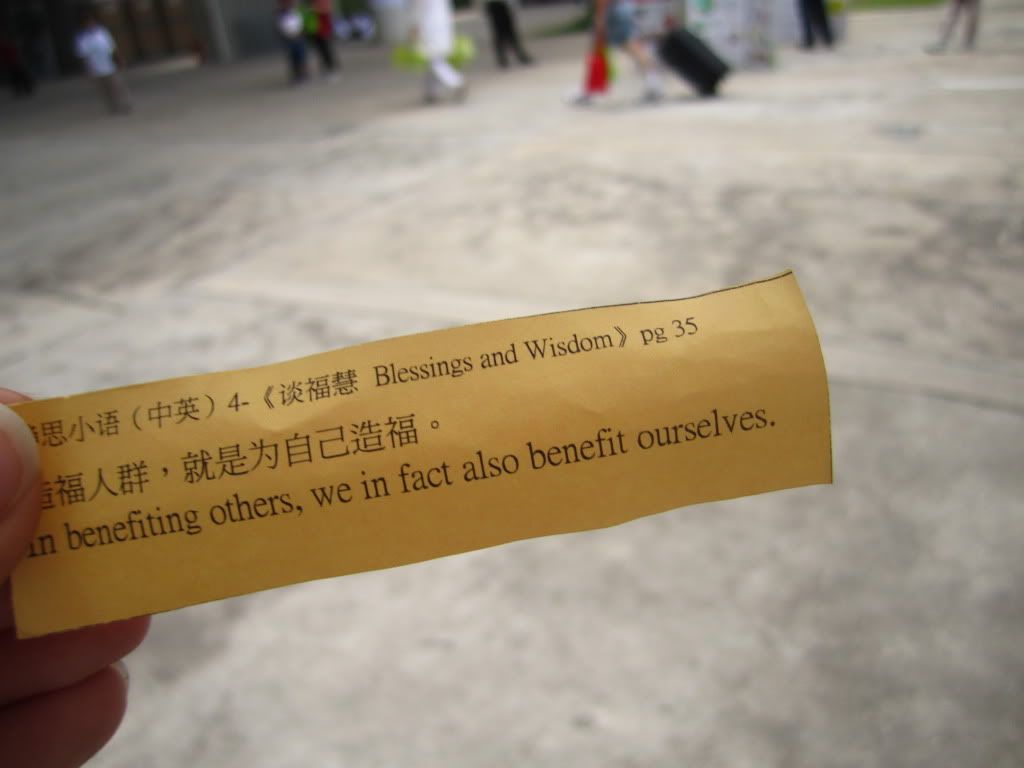 *random*
I somehow like my hair being tied this way~ =D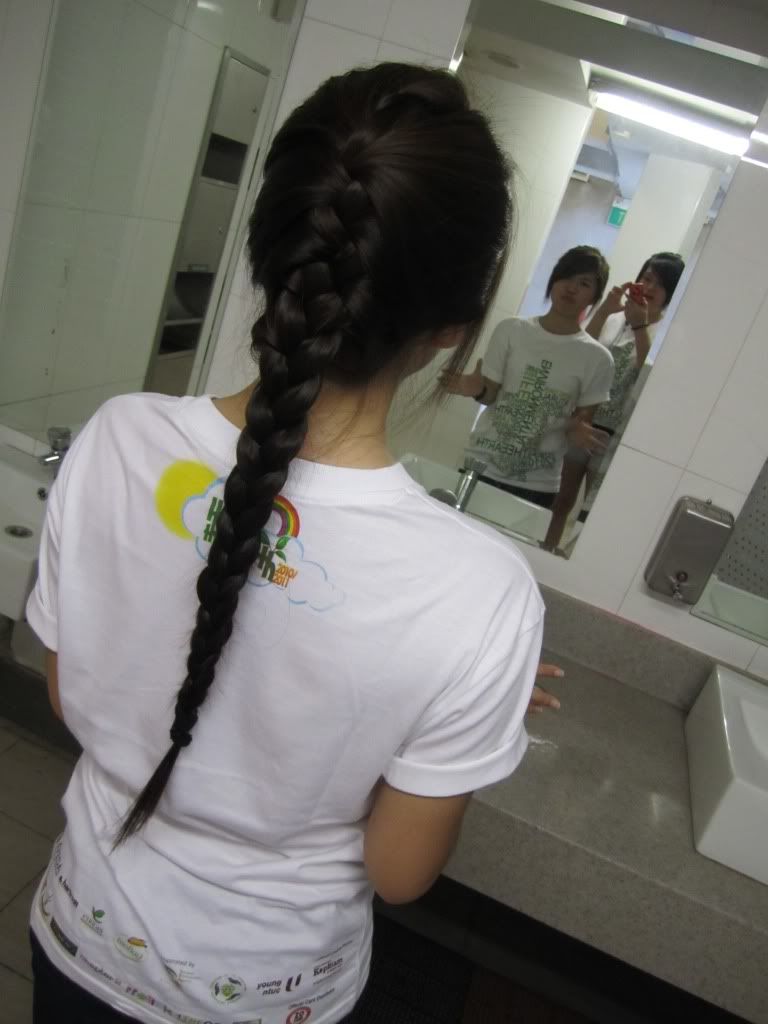 While watching this performance...
I spotted this little cute boy.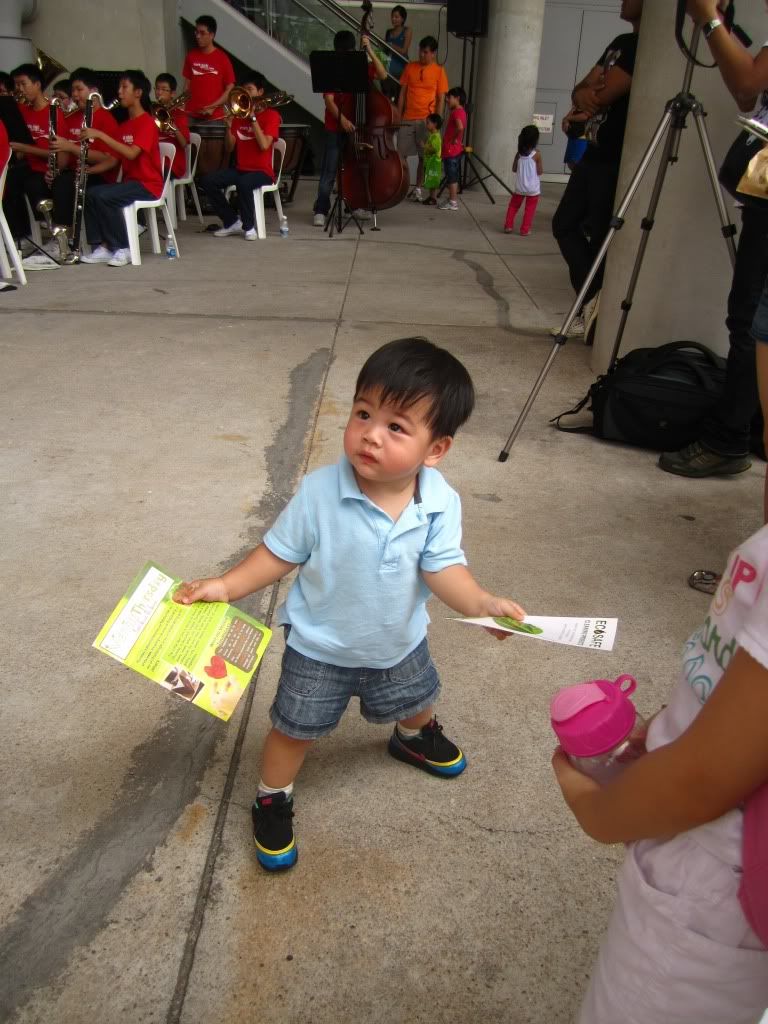 FREE MILO. YAY~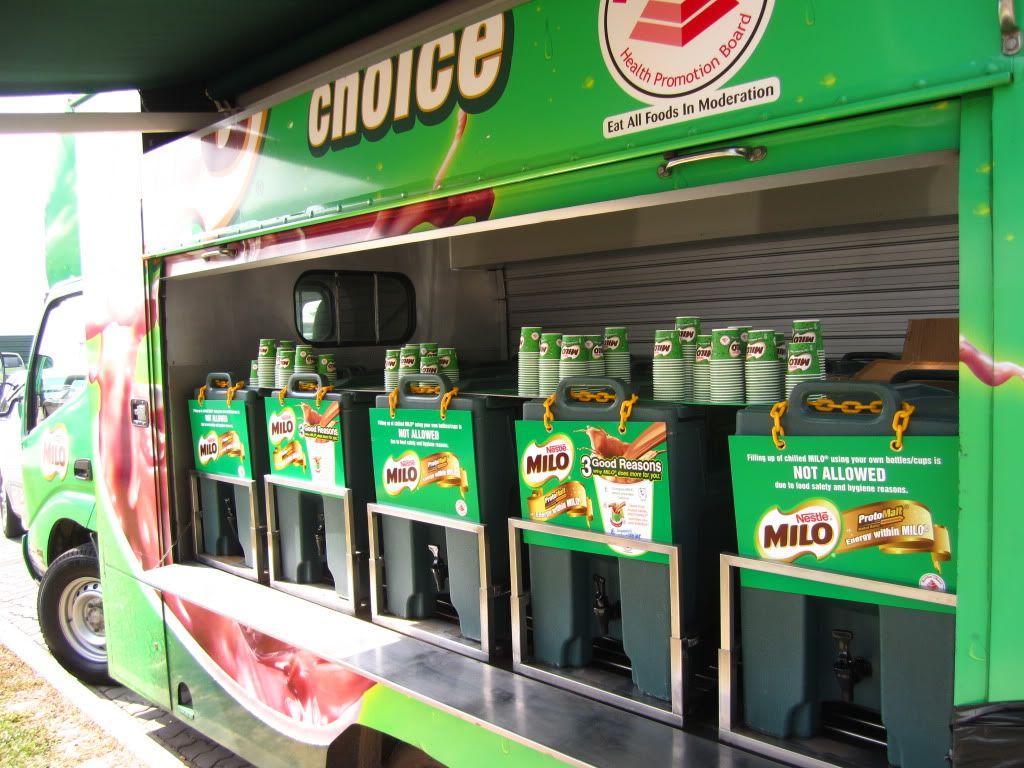 FREE MILO so Lulu drank more than 5th cup. haha.. i'm kidding. =)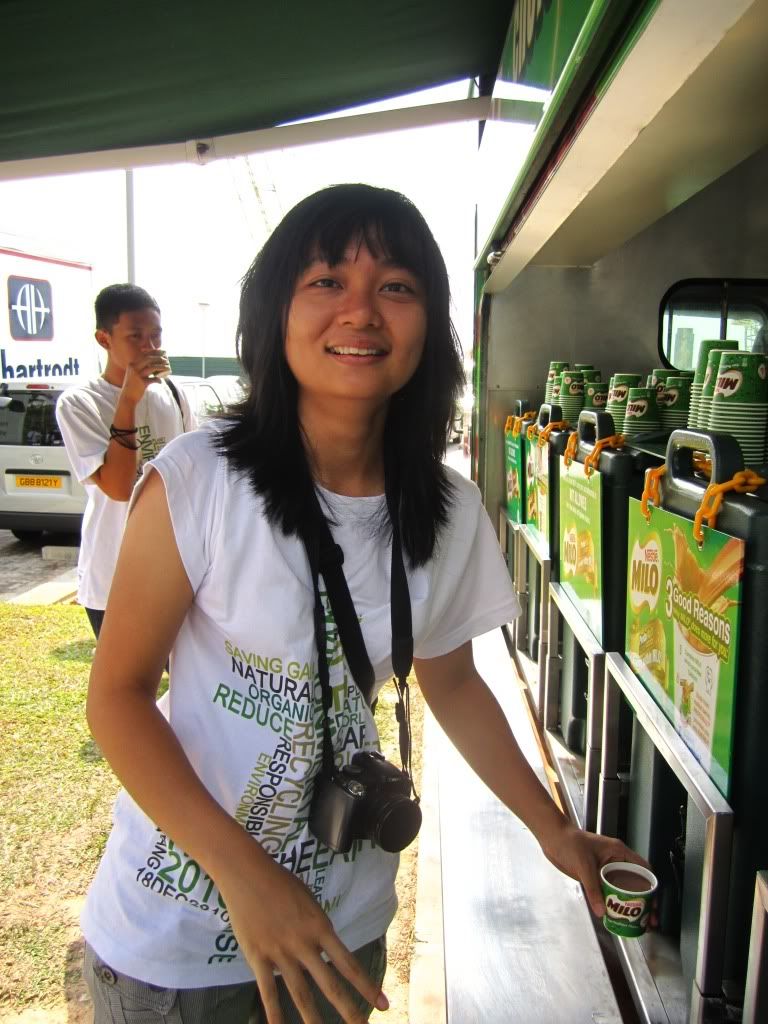 We walked back to the booth. While on the way back to the booth, we stopped and took photo with the bride and groom. SO PRETTY AND HANDSOME right. =)
Manish and Edric came down and support too.
YES!!
We love our mother earth. Let's do something about it.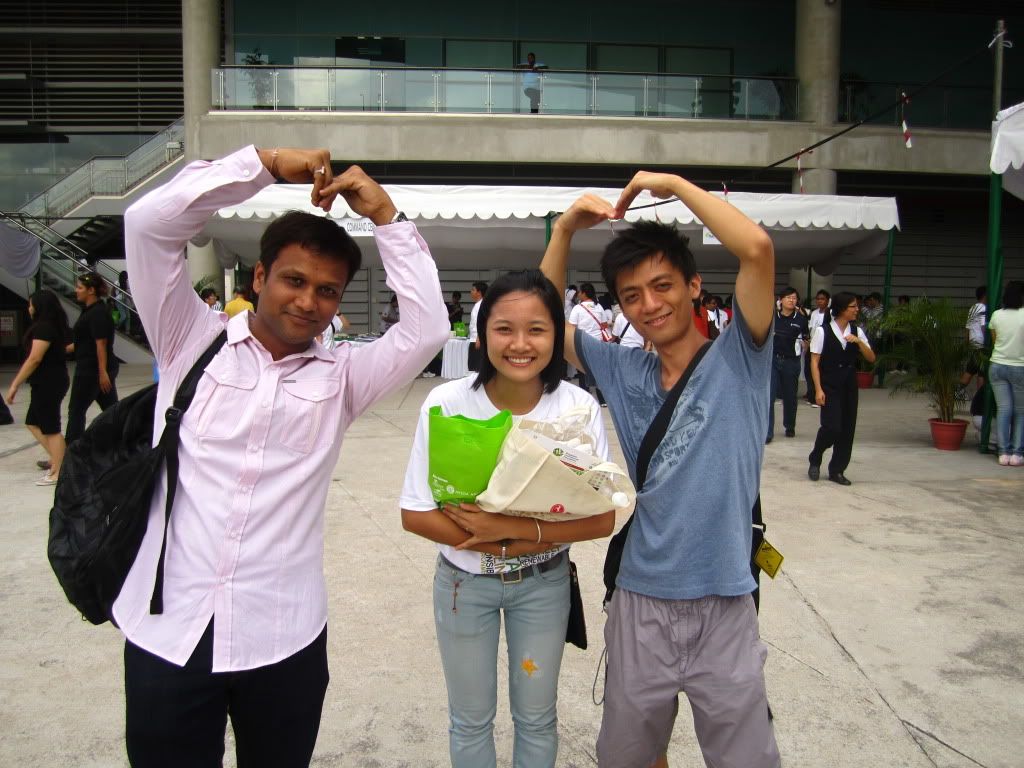 Let's save our earth, guys!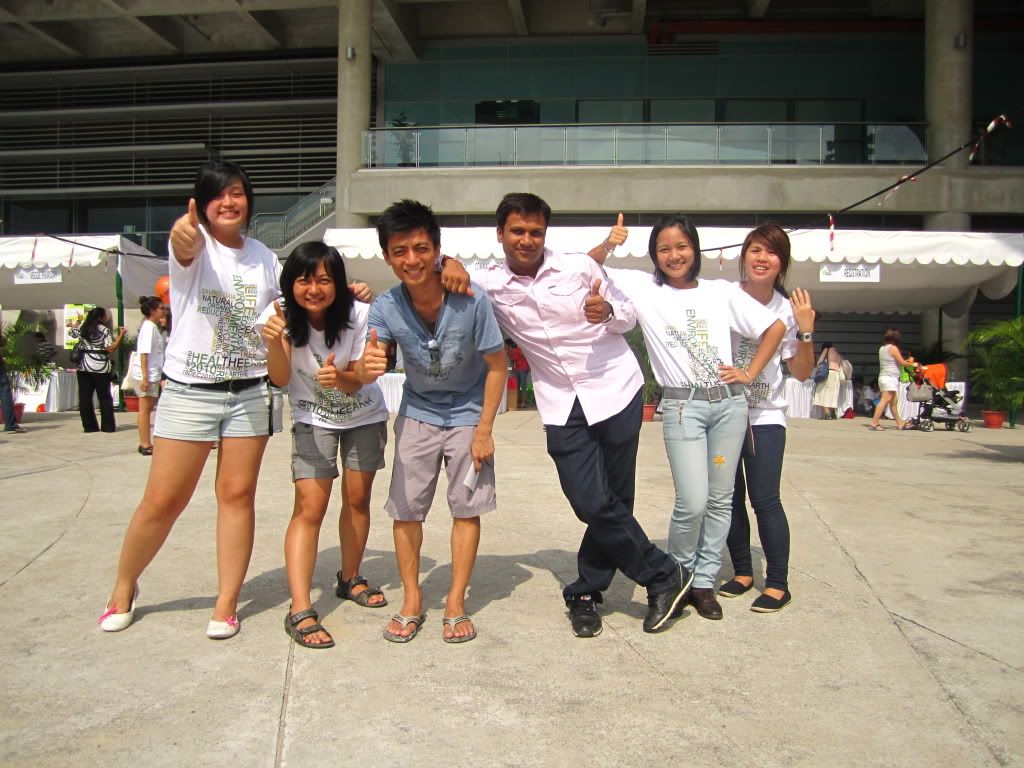 Playing around before going back and saw interesting things...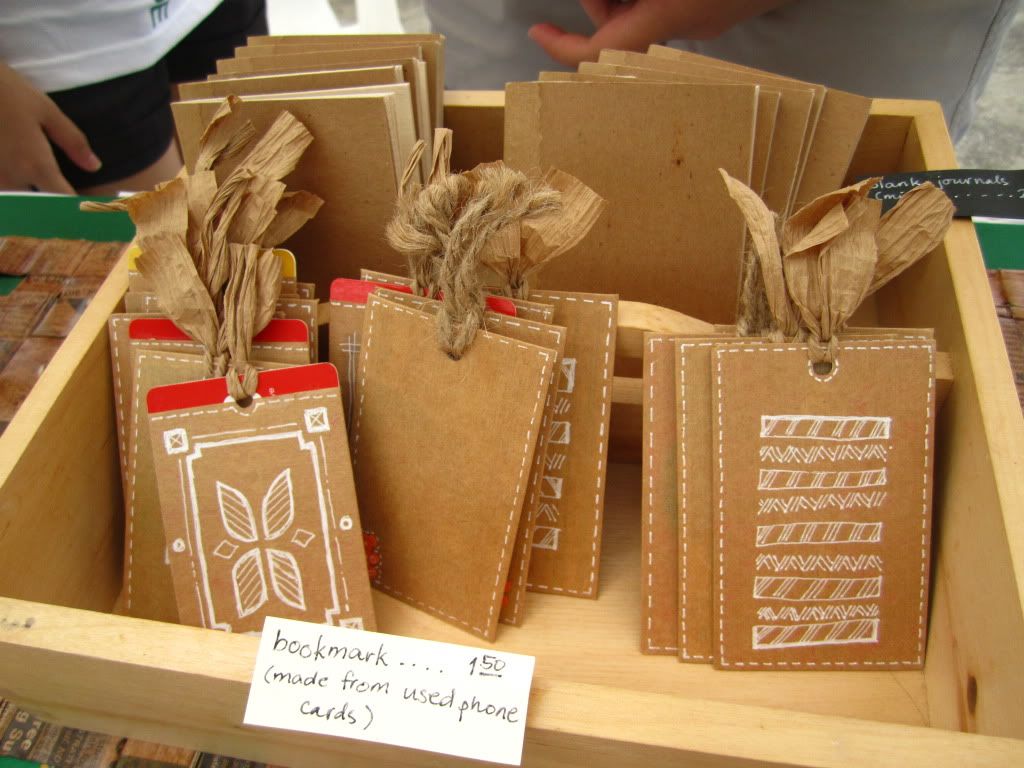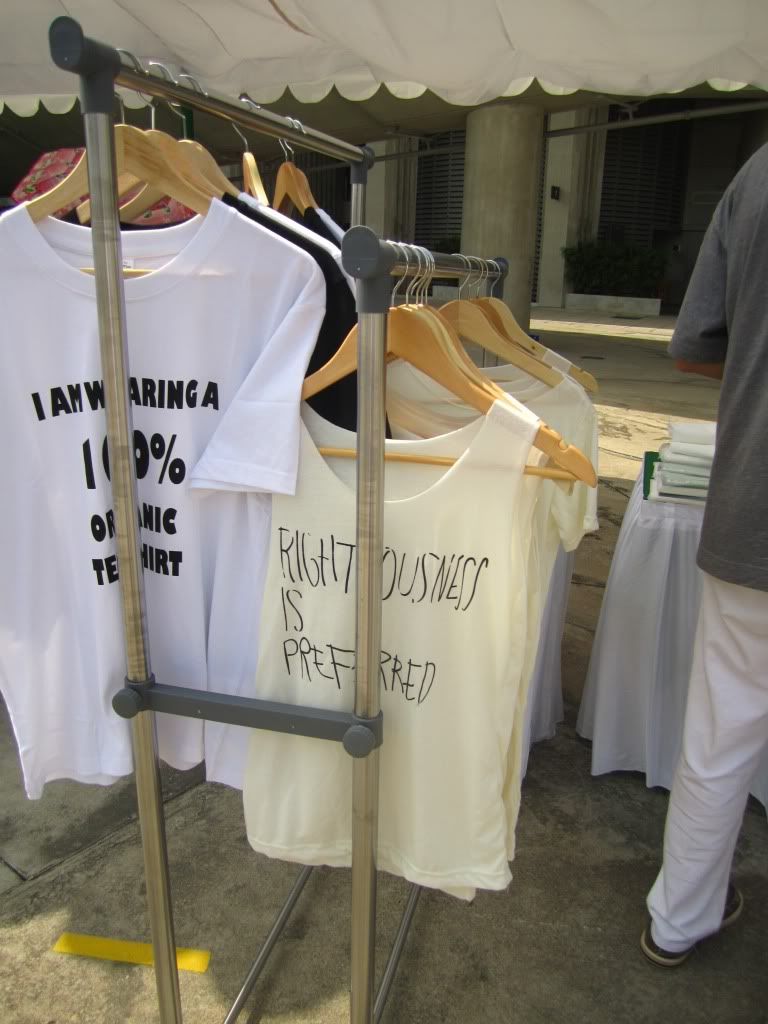 I saw...
Just 3 booths beside Tzu Chi Foundation. hehe..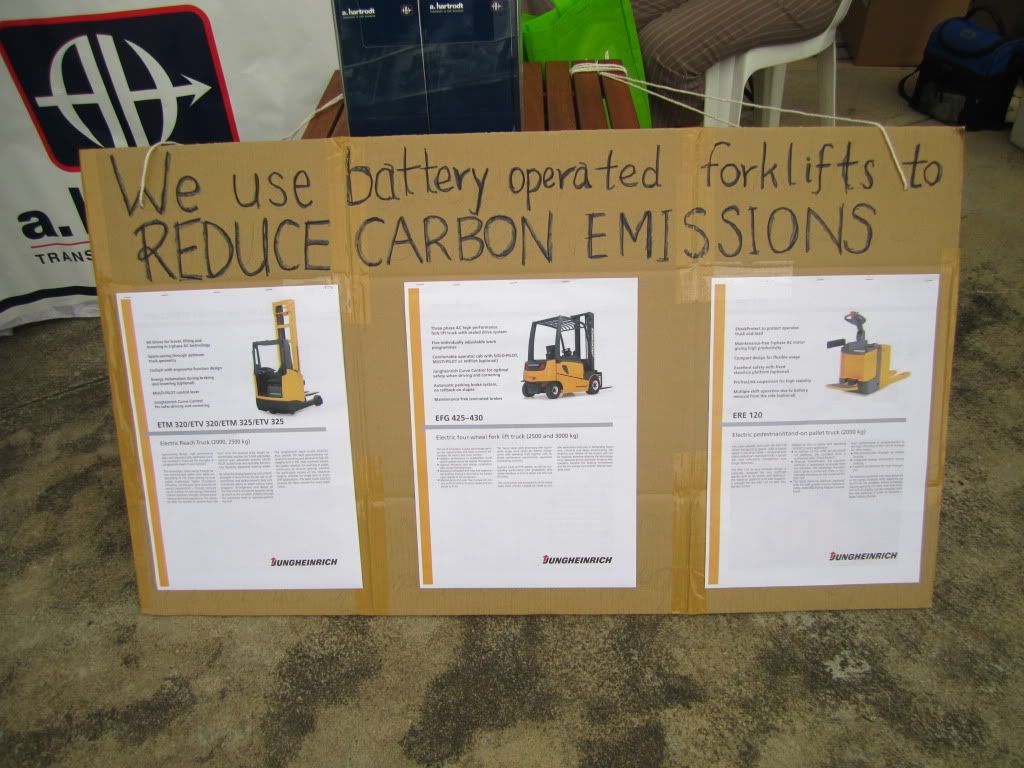 The Greenie Genie was there too. Interesting right! :)
Interesting and special!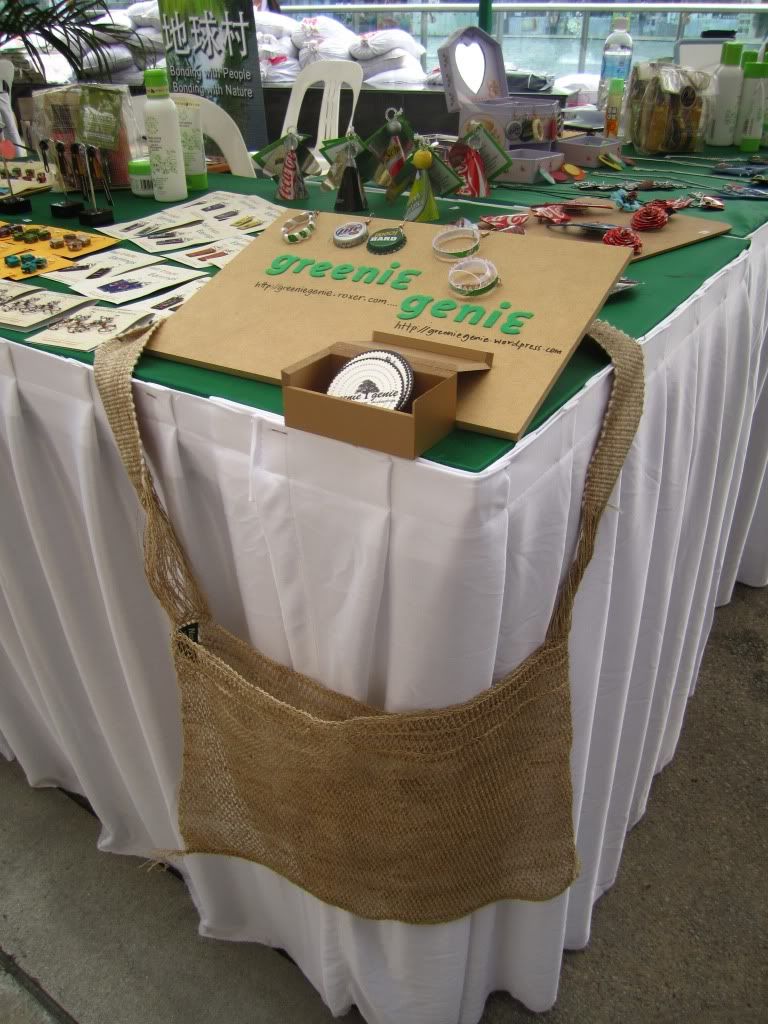 These are earrings. Gosh!
Let's make a positive impact on our health and the environment together.
YES, Together, we can heal the earth! (Copied from Yuting)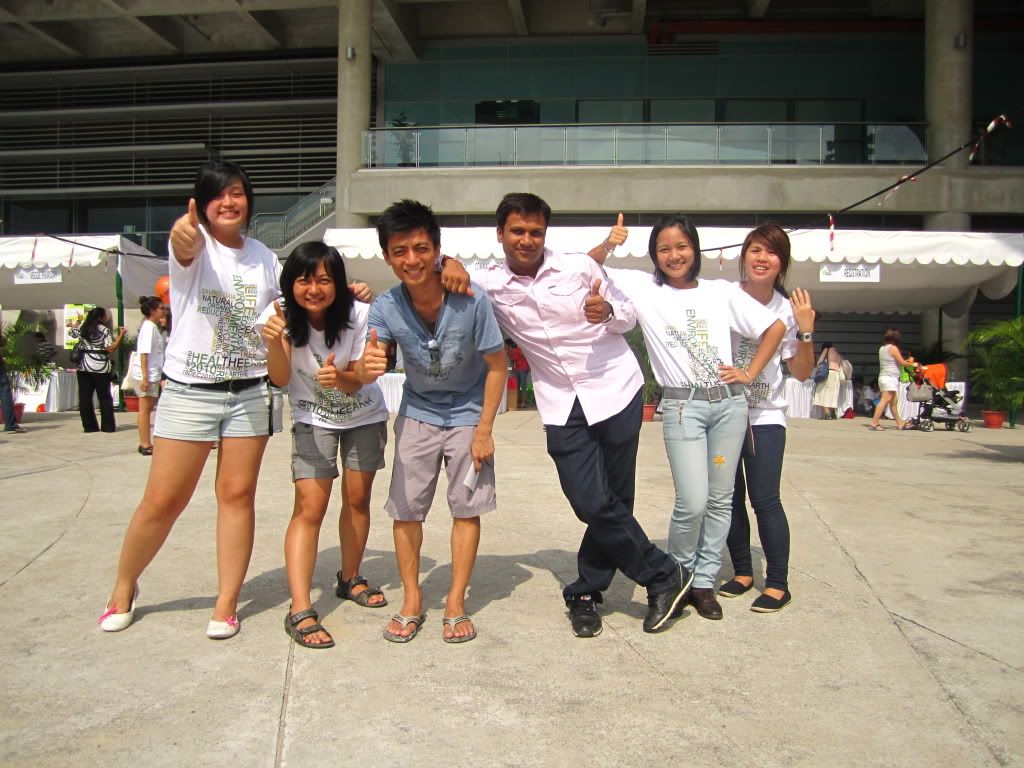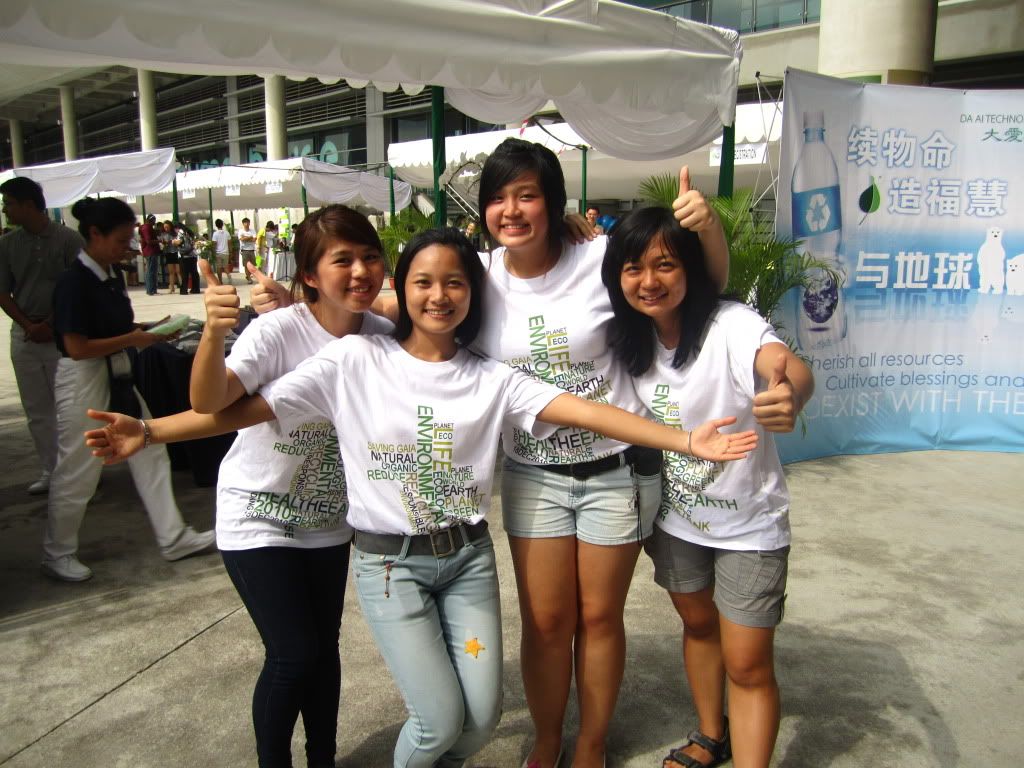 That's when we were on the way home. :)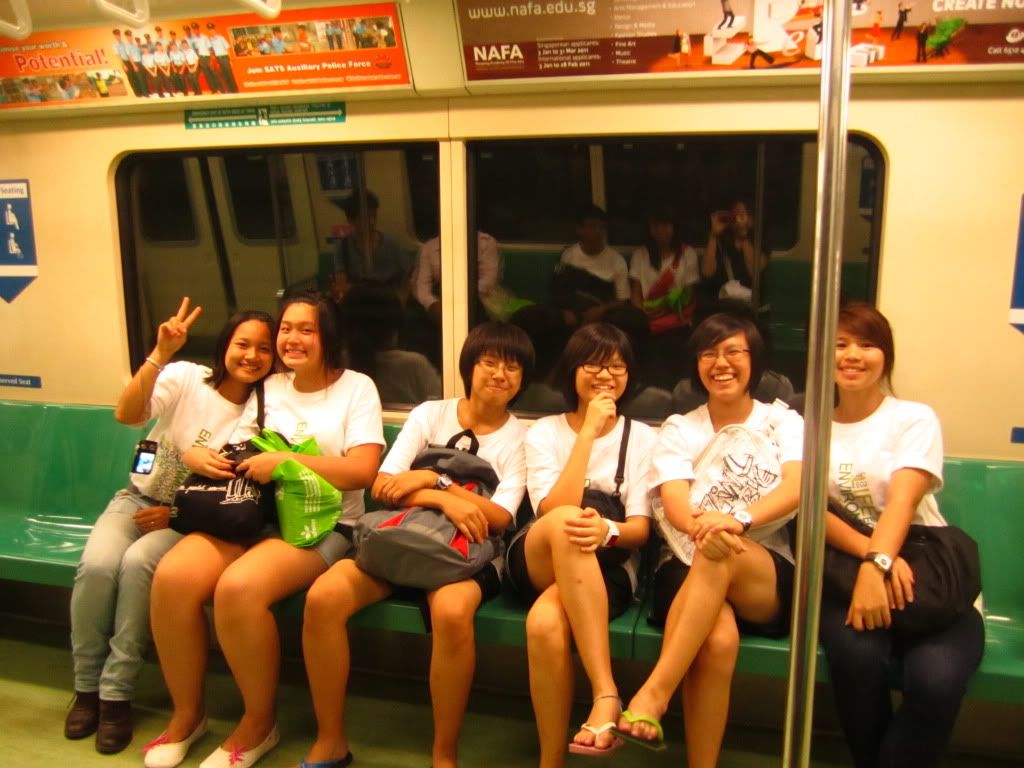 That's all for today's post.