The First Day of FOP 2011.
We played some games, talked some stupid stuffs, etc.
We were at GAME STATIONS as you can see from the photo below..
Lunch Time!
Third Day of the FOP
READY FOR THE COMPETITION! YES, WE WERE THE SUPPORTERS. :D
OUR Student Leaders ARE THE ROCK STAR! :)
Colour of my HEART is orange. AWESOME RIGHT? :)
READY FOR THE JUMP & THE HOP! YAY~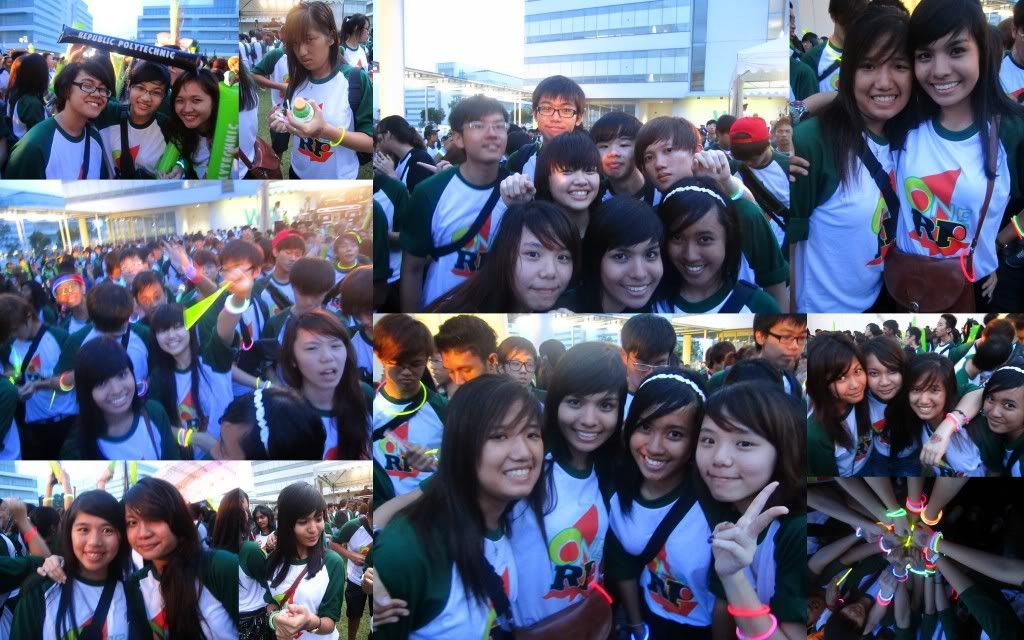 All of us enjoyed the JUMP & HOP! *everyday I'm shuffling?* LOL
After the Jump and Hop, everyone looked so fresh and active. That's COOL!
WHAT CAN I ASK FOR?
I have a great teammates. They are very enthusiatic, friendly and also, I feel that we're very united in doing everything together. I FEEL BLESSED TO HAVE KNOWN THEM. :)