A month ago, it was Manish's birthday and we were preparing some birthday surprises for him.
It was indeed a long day for me.
In the morning I supposed to go to the PathArt Market but I didn't because I have something important to do, so I sat at Starbucks for few hours before meeting Manish, Thom and the rest for lunch.
These are the foods that Thom prepared, that's so sweet of her. I can see her effort making all these.
Vietnamese Foods made/cooked by Thom.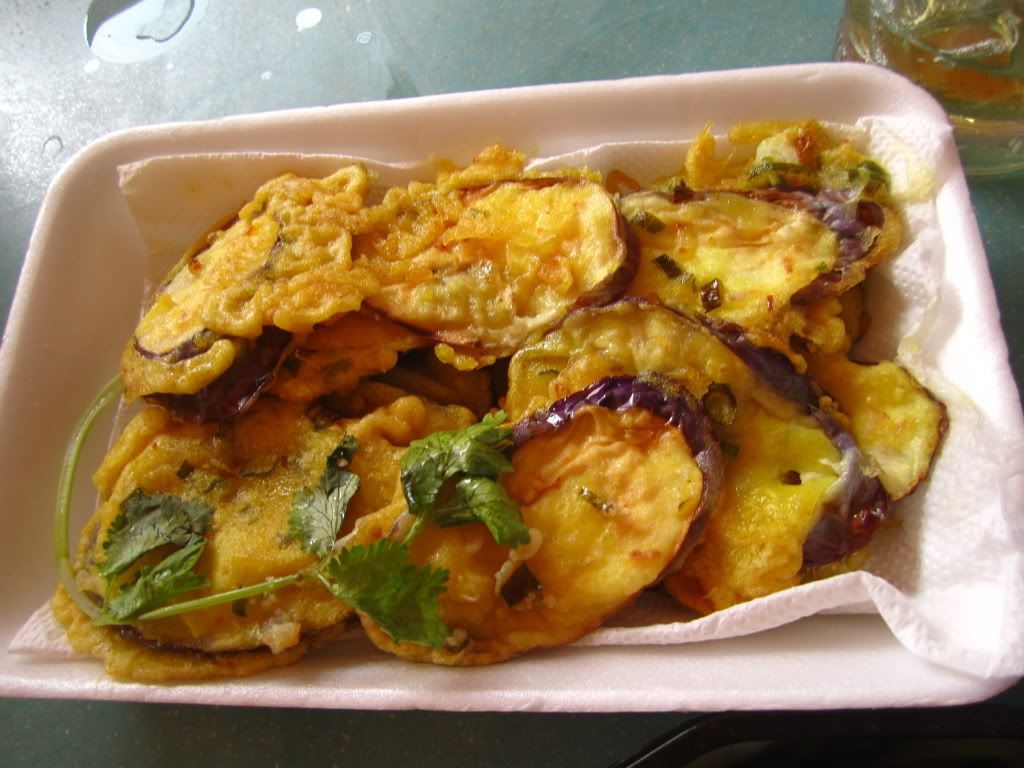 Taken pic with the Birthday Boy. :)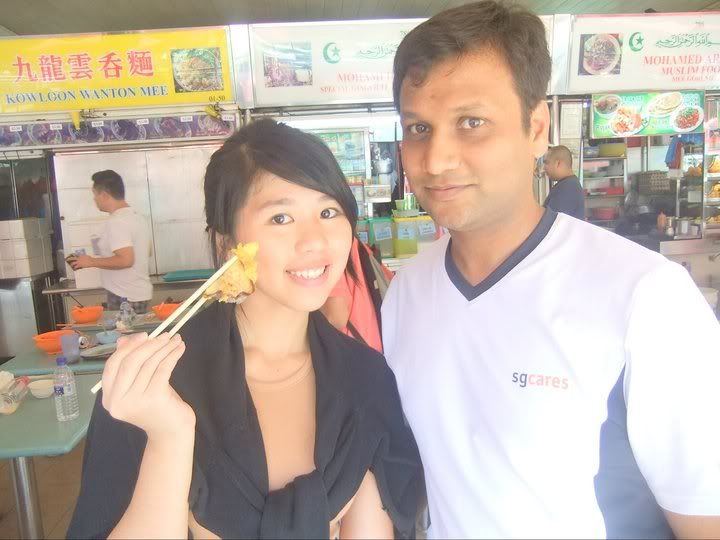 We're enjoying the foods. *drool*
did you see the handyplast on Thom's finger? She accidentally cut herself when she cooked the foods. *touched*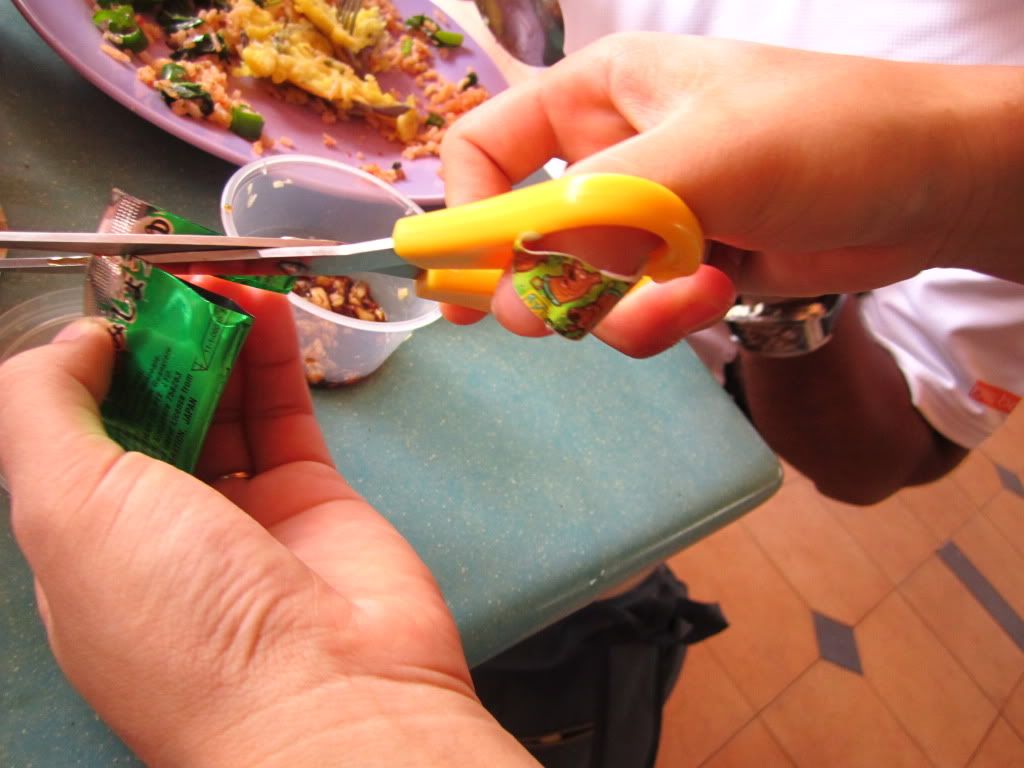 I went to Icing room, Somerset alone.
I was pondering for 1 hour and half about his cake decoration. Duh~
Ended up, this is the cake that I decorate for Manish.
SIMPLE AND PLAIN.

haha, I'm kidding. This is the one! NICE? :p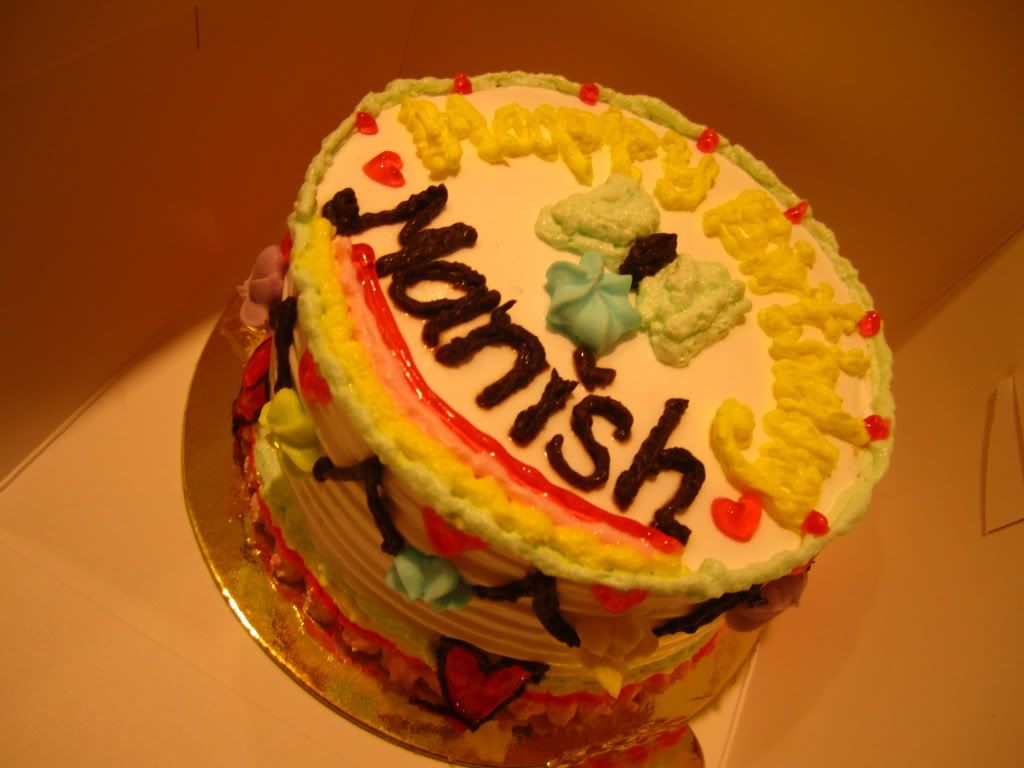 Alright, after that, I met up with Edric and we went to look for Thom.
Then we started our plans. :D
The two of the buddies was busy doing the preparation, but I was taking pictures. :p

Cut the cake session.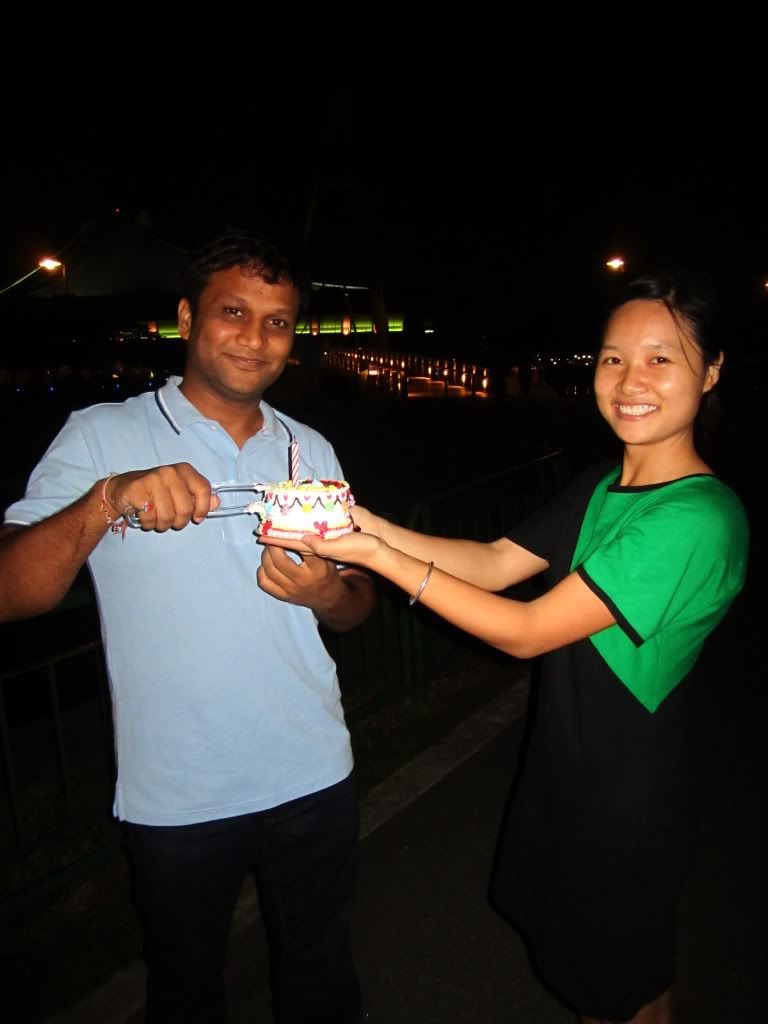 The two ladies and the birthday boy can't be left out so only Edric and Benny took turn to take picture with us. :p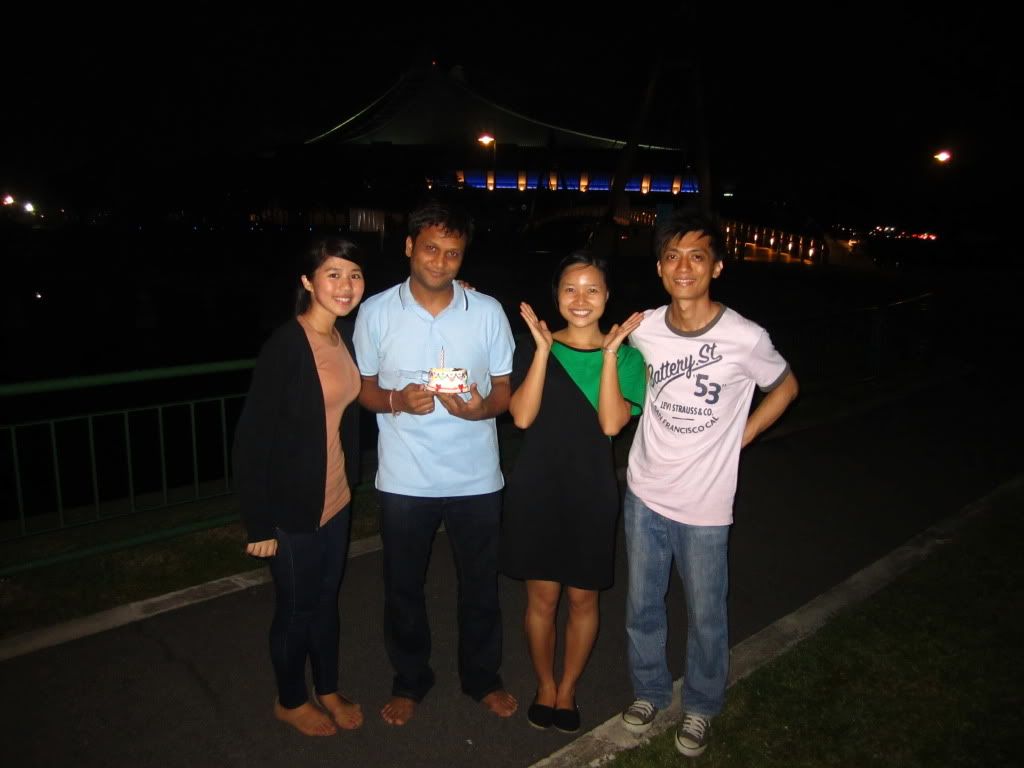 The 5 of us! Benny is the tallest so he stood in the centre. :D
We learned this pose during Y Dance Outreach. :p
Jump session (This is the most awkward jump shot of the day)
Oh, INVISIBLE! Cool right?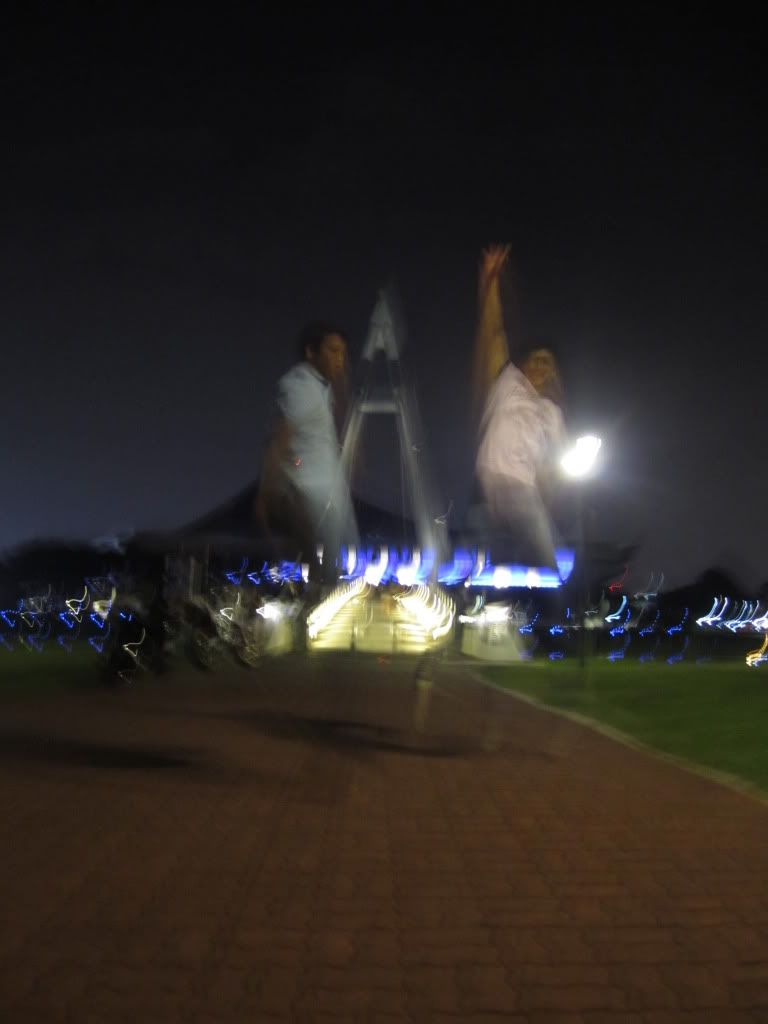 The album as a gift. There are photos and greetings inside.
Prepared by Thom. She's always so creative and thoughtful.
The Broccoli and the carrot (My favourite). SO SWEET!
Again, it's made by Thom.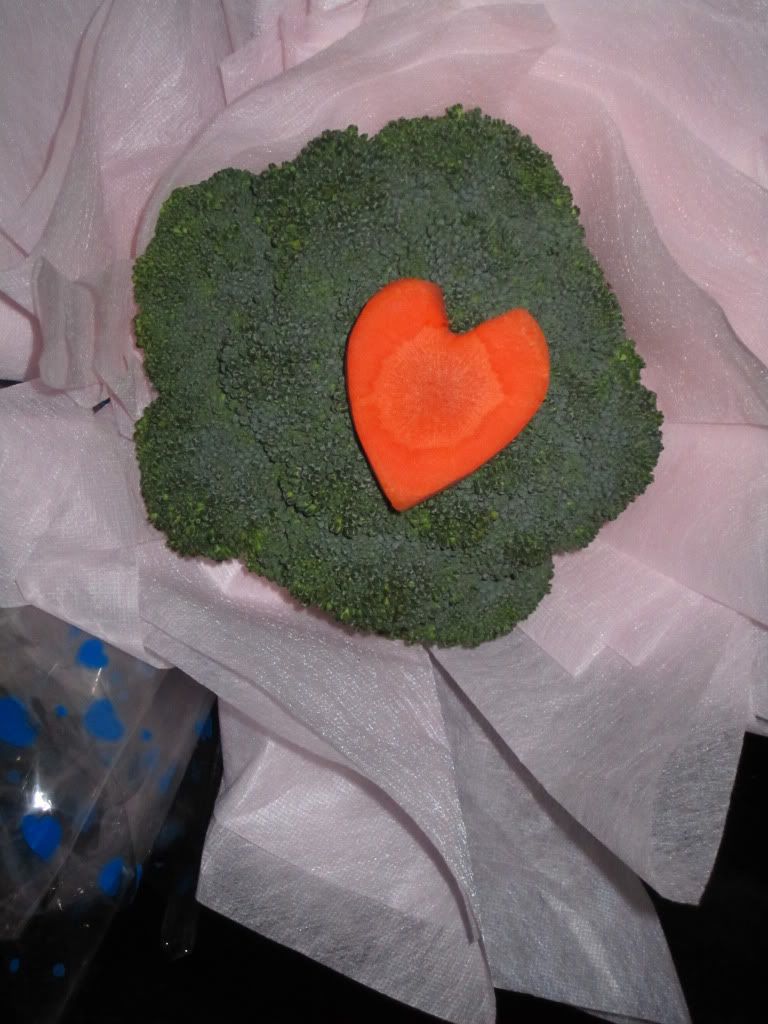 If only my future BF/Hubby will make this kinda thing for me.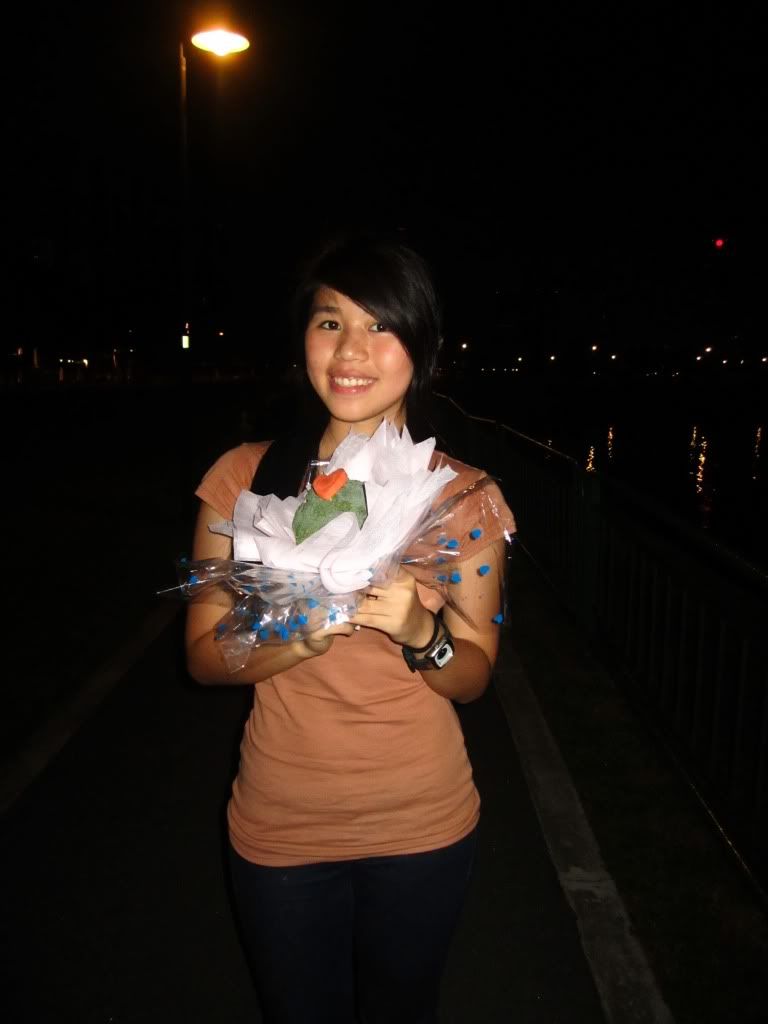 Everyone got the chance to be fed by Manish, but I was the only one who never want to stop being captured. :P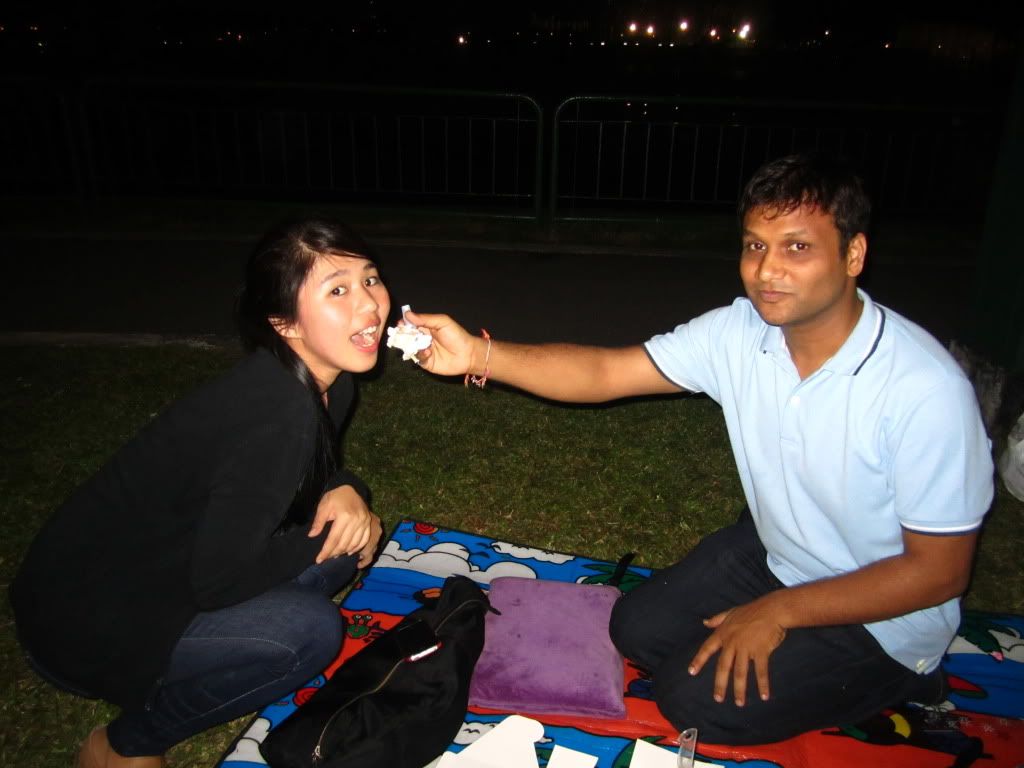 Not only the Birthday cake is unique but the pizza. Oh gosh!
Vegetarian Pizza. *yummy*
We're ready!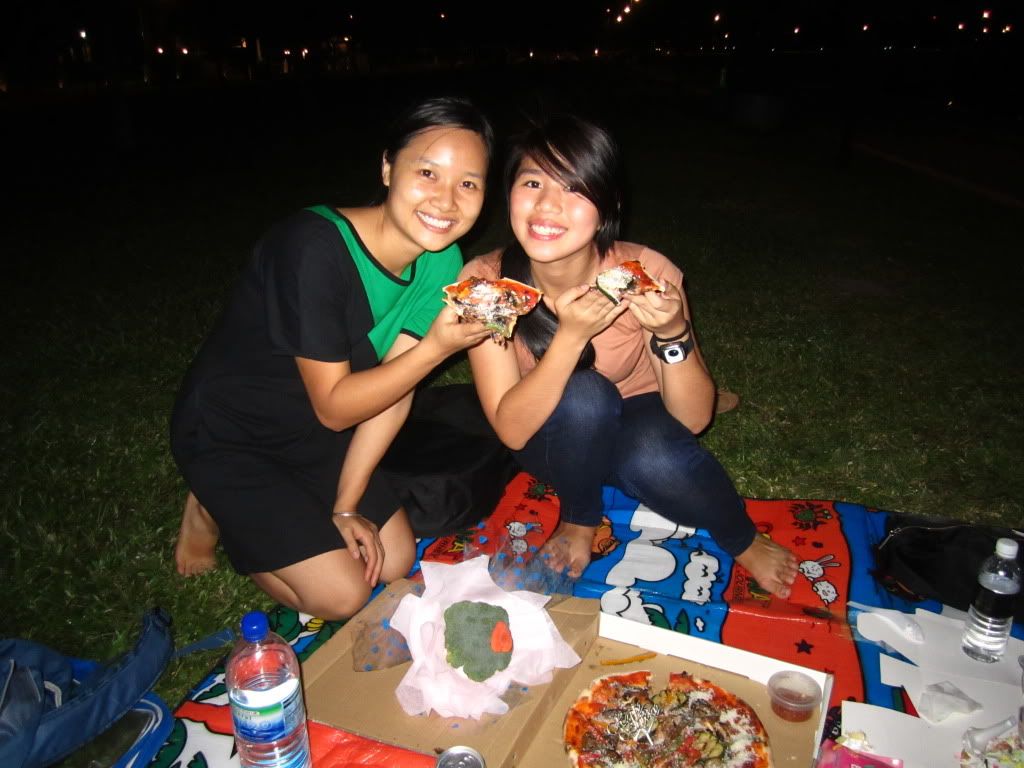 Ready to eat! haha..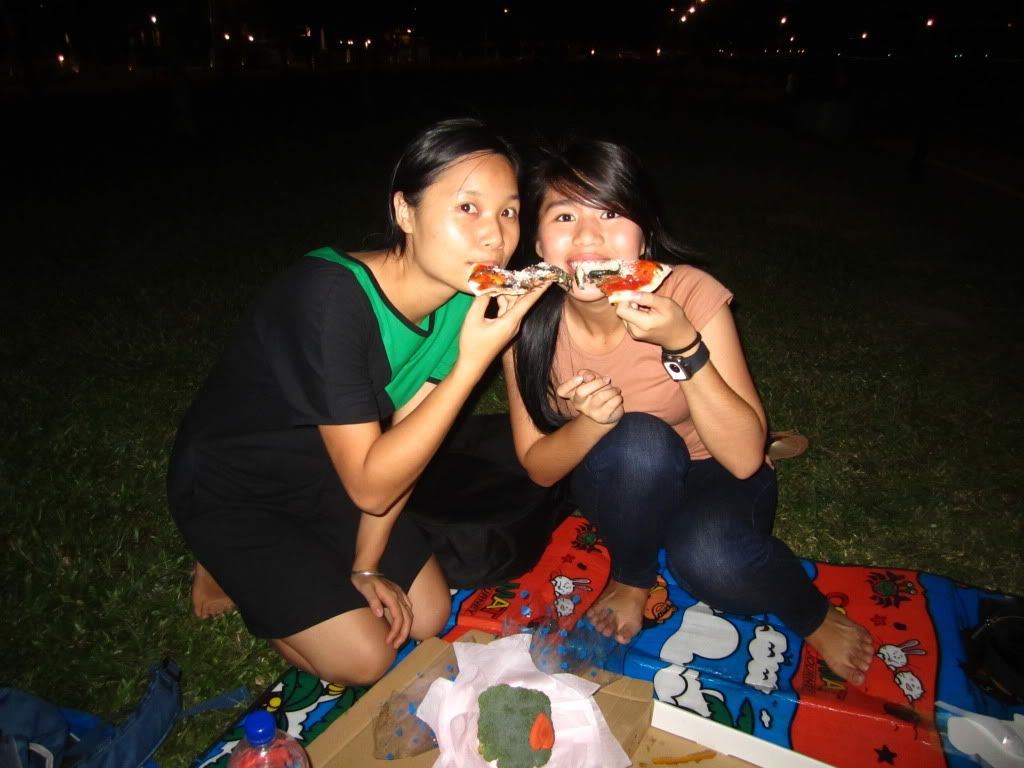 We were staying up late till dawn and the next day I continued going to Kidsread and went to JB alone. REMEMBER? If you follow my twitter, you'll actually know that I was alone in JB on the 6th March. ;p
Alright, the next post will be Y Dance Outreach! Stay tuned, babes and dudes! :)