Day 03 – A picture of what
you
I did today.
I am at home the whole day just to finish a novel that I've borrowed from Gaby. So yes, I've just finished reading it. The title of the book is The Notebook. Seriously, this is a must read book. The story is so touching. They made the notebook into a movie too. Watch it on YouTube guys! (: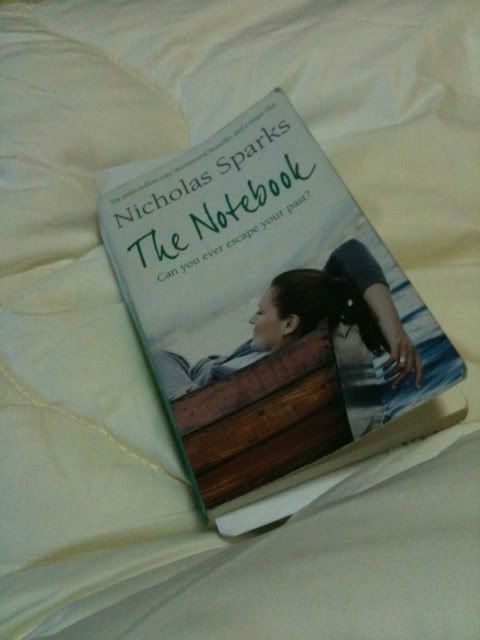 It's time for dinner!
Hope you enjoy your dinner guys. (:
Take care.