The Republic Run - A Charity Event!
Objectives of the Event
1. To promote a sporty and healthy lifestyle in Singaporeans especially the young;
2. To encourage acts of givings to the less fortunate by participating in the run; and
3. To encourage families to participate in a sporty event together to create family bonding.
Interested to join for this charity run, guys?
Register now, before it's too late!
The registration closes today.
HURRY UP!
http://www.republicrun.sg/register.htm
After register, you'll be given a race pack.
The Race Pack is an event pack which includes the following items:
1. Run BIB Number
2. Exclusive Running Shirt
3. Exclusive Running Short (for the first 500 participants)
4. Exclusive "I Love Running" Shoe Bag
5. 2 Bottles of Korean Red Ginseng Drink
6. 1 Bottle of VitaMilk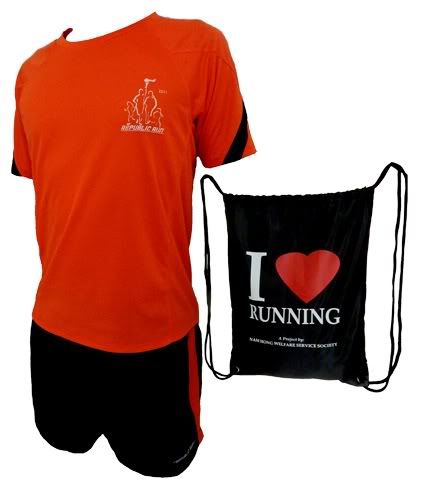 nyway, you can also register as a volunteer if you're interested.
Check it out
Register as a Volunteer
.
For information, below is the official website for Republic Run:
http://www.republicrun.sg/
or you may want to join their group on facebook.
Here it is:
http://www.facebook.com/photo.php?fbid=406677156028&set=o.80910886186&type=1&pid=4581025&id=647886028